Vatican and Sistine Chapel Family-Friendly Private Walking Tour
Instant Confirmation
Private Tour
2.5 hr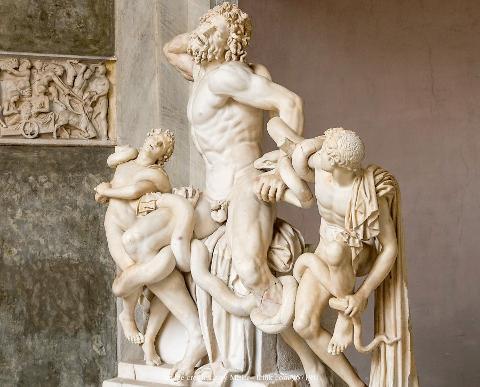 Explore the Vatican Museums and the beautiful Sistine Chapel with a private guide and discover the home of the Catholic Church on this family-friendly private walking tour.
Itinerary Details
On this tour of the home of the Catholic Church, you will hear about the tumultuous history of the Church and the colourful popes who reside behind these sturdy walls. On your private tour, you will:


Enjoy the personalised attention of a private tour guide, who can tailor the tour to your family's interest, regardless of the age of the children.
Enjoy timed entrance tickets to the Vatican Museums.
See the Highlights of the Vatican Museums, including the Pinecone courtyard, the Laocoön, the Room of the Maps, and Raphael Rooms.
Marvel at the works of Michelangelo Buonarroti in the Sistine Chapel, including the Creation of Man and the Last Judgement.
Your tour ends inside the Vatican Museums, where you can grab something to eat and keep exploring at your own leisure. 

Vatican City is considered the centre of the Roman Catholic Church and is undoubtedly one of the most historically and culturally rich cities in the world. As the world's smallest independent state, situated in the centre of Rome, Vatican City is home to some of the world's most praised artworks. 

Your comprehensive tour of the Vatican Museums will whisk you through the highlights of the complex. Begin with a stroll through the impressive Belvedere Courtyard, before exploring the many rooms and galleries of the museums. Explore the Gallery of Tapestries, and the Gallery of Maps, and be mesmerised by Michelangelo's great frescoes inside the Sistine Chapel. 

The Sistine Chapel is one of the most famed rooms in Vatican City, and its ceiling is one of the world's major masterpieces - not only of the High Renaissance but in the entire history of art. Most of us have seen reproductions of the iconic image of God giving life to Adam in the clouds, but nothing beats the real thing.
Tour duration
2.5 hours 30 minutes
Type of tour
Walking tour – no transport costs are included. Your guide will help you get around on the day.
Tickets included
- English Speaking Guide
- Timed entry tickets to the Vatican Museums.
Other inclusions
- Gratuities optional
- Hotel pick-up and drop-off are not included
Suitable for
Couples, Culture Vulture, Family, History Buffs
Attractions along this route:
Vatican Museums
A jaw-dropping Papal collection of art and artefacts.
Pinecone courtyard
First Main Courtyard in Vatican
Raphael Rooms
The four Raphael Rooms form a suite of reception rooms in the Apostolic Palace.
Room of the Maps
The Gallery of Maps is a gallery located on the west side of the Belvedere Courtyard in the Vatican.
Sistine Chapel
The Sistine Chapel is a chapel in the Apostolic Palace, in Vatican City and the official residence of the pope.