Harry Potter Inspired Private Tour of Edinburgh
Instant Confirmation
Private Tour
3 hr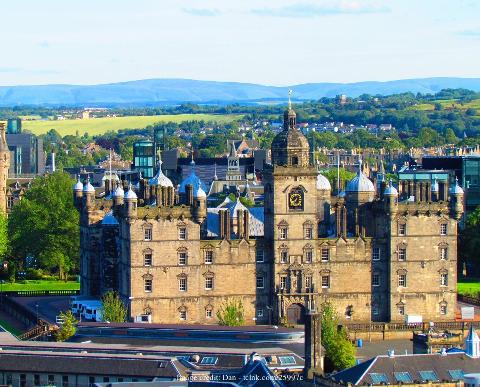 Explore the enchanting city of Edinburgh on this Harry Potter-inspired tour, see the Gothic spires and cosy cafes that inspired J.K.Rowling.
Itinerary Details
Operated by: Travel Curious
On this fantastic walking tour of Edinburgh, you will visit some of the haunts where JK Rowling would sip coffee, and put pen to paper writing the first Harry Potter books as her baby daughter slept in her pram. Learn about this extraordinary author, see the places she herself drew inspiration from, and purchase novelties from Potter-themed shops. On your private tour you will:


 Enjoy the personal attention of a passionate, Potterhead private tour guide!
Stop by Spoon, formerly Nicolson's Café, where the then-unknown author wrote much of the first Harry Potter book as her baby daughter slept in her pram.
Visit Elephant house, purportedly her favourite inspirational place to write.
Walk through Greyfriars House, spotting as many familiar names as possible.
Compare the architecture of George Heriot's School to that of Hogwarts. 
Explore Victoria St and Candlemaker Row, which are said to have inspired Diagon Alley. Buy novelty gifts along the way.
Visit the graveyard where several of the most prominent names in the series seem to have originated, including Tom Riddle. 
Walk past the grand Balmoral Hotel where J.K.Rowling finished the last chapters of Deathly Hallows. 
Walk up to City Chambers to see Jo's handprints and signature!
Pop into a magical pub, the Department of Magic and taste a well-earned butterbeer for yourself!
In December 1993, J.K. Rowling left Portugal and moved to Edinburgh with her baby daughter, with a suitcase containing the first three chapters of Harry Potter, and a trunk full of ideas. During the next seven years, she planned out the whole 7 book series, creating the magical world hidden from the Muggles, and finished her first book: Harry Potter and the Philosopher's Stone.

During the following years, this impoverished single mum went on to write the rest of the Harry Potter series which became a global phenomenon. Her own story is as magical as Harry's. Fast-forward a decade or two, and over 500 million copies have been sold, 8 films made, with an enormous and adoring fanbase.

Your private tour of J.K Rowling's Edinburgh begins at Spoon, which was once Nicolson's Cafe, and where she often stopped to write; it was owned by her brother-in-law, so they didn't mind her taking up a table! 

More well-known is your next stop, The Elephant House, where Rowling would sit for hours writing and sipping coffee. Here, you can see Greyfriars House and George Heriot's School, both of which she used for inspiration for her magical world. Greyfriars House inspired the graveyard scenes in Harry Potter, and you can spot familiar character names on the gravestones. It is said that George Heriot's School, along with the University of Porto, inspired Hogwarts School of Witchcraft and Wizardry. Conclude your tour at Diagon Alley (Victoria St and Candlemaker Row), where travellers flock to purchase novelties and perhaps to buy an owl or repair a wand! 
Tour duration
3 hours
Type of tourTickets included
No tickets required
Other inclusions
Food, drinks, and gratuities are not included
Suitable for
Couples, Culture Vulture, Friends, Intellectually Curious
Attractions along this route:
The Royal Mile
The picturesque historic thoroughfare of the Old Town of Edinburgh.
George Heriot's School
An outstanding example of Scots Renaissance architecture, now known worldwide as a mecca for Harry Potter fans.
Elephant House
Go inside and sit at Rowling's favourite table!
Greyfriars Kirkyard
For over five centuries, Greyfriars Kirkyard has been home to hauntings and wizards. Look out for McGonagall or something more spine-chilling, like one Tom Riddle.
Grassmarket
Situated below Edinburgh Castle, the Grassmarket area was not only used for trading throughout the centuries but also for public executions.