Beyond Boston Freedom Trail: Private Half-Day Walking Tour
Instant Confirmation
Private Tour
3 hr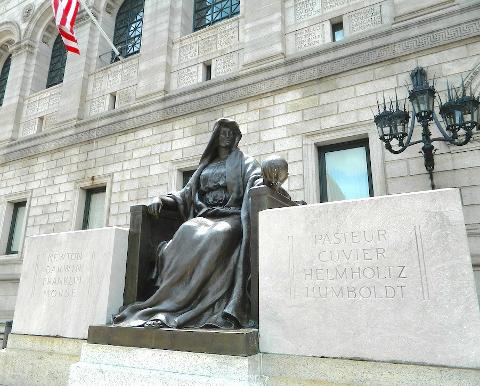 Explore not only the famous Boston Freedom Trail, but the most notable sights including Beacon Hill, the Granary Burying Grounds, and the Boston Public Market on this half-day walking tour.
Itinerary Details
Operated by: Travel Curious
Boston is an iconic and historical city that is easy to explore on foot with incredible stories to tell, and a unique blend of colonial, French, and Georgian architecture. This walking tour will take you not only to the Freedom Trail but also to several other notable sights that make the city so unique.

On your private half-day tour, you will: 


Meet your guide in Copley Square, and see Trinity Church and Boston Public Library, built as a "palace for the people" and was the first large, free municipal library in America;
Visit the historic 54th Regiment Memorial, where Robert Gould Shaw led the regiment out of Boston to fight the South in the Civil War;
Enjoy Boston Commons Public Garden, and see the fun Make Way for Ducklings statues;
Stroll through the picturesque Beacon Hill neighbourhood, lined with Federal-style and Victorian brick row houses lit by antique lanterns;
Visit the famous Faneuil Hall Marketplace, Quincy Market, and vibrant Boston Public Market;
Enjoy some of the key sites of the Freedom Trail, including the Granary Burying Ground, where Paul Revere, John Hancock, and Sam Adams are buried;
See Park Street Church, part of the Freedom Trail, from where the women's march took place;
Pay homage at the site of the Boston Massacre of 1770, and hear the turbulent history which led to the tragedy;
Finish with an idyllic stroll along Boston Harbour, where the famous Boston Tea Party took place.
Whether this is your first time in Boston or your fiftieth, this tour is the insider's tour, which will take you through the heart of the city's highlights, while also hitting several of the spots often missed on whistle-stop tours. 

On your private tour, you will get to unpack this city's rich history – from its pre-revolutionary roots through to the modern-day. 

You'll hear stories of locals whose names you've heard your entire life – like John Hancock and John Adams – and learn lesser-known stories of the minorities – immigrants, African-Americans, and women – who have been ever-present in the city's history, making it the iconic city it is today. 

A trip to Boston is incomplete without enjoying its spectacular local fare, and your private guide will recommend you to their favourite spot in case you want to have a taste of the classics: a lobster roll and fantastic cider, made from locally sourced apples. 
Tour duration
3 hours
Type of tour
Walking tour: no transportation is included
Tickets included
- English-speaking tour guide
Other inclusions
- Gratuities optional
- Hotel pick-up and drop-off are not included
- Food & drinks are not included
Suitable for
Couples, Culture Vulture, Friends, History Buffs
Attractions along this route:
Beacon HIll
Steep cobblestone streets lined with red-brick Federal-style homes and picturesque old lanterns are only some of Beacon Hill's treasures.
Massachusetts State House
Instantly recognizable for its golden dome, the Massachusetts State House is located in historic Beacon Hill.
Boston Public Garden
Located next to Boston Common, the Public Garden was the first public botanical garden in the country.
Boston Common
Purchased by Puritans from Anglican minister Blackstone, Boston Common was established in 1634 as a public park and is the oldest public one in America.
Park Street Church
Located on the Freedom Trail, Park Street Church was founded in 1809 and remains an active parish in the community today.
Boston Massacre
In 1770, British troops opened fire on Bostonians, resulting in the death of 5 and injury to 6 others. It was widely publicized throughout the colonies by patriots including, Samuel Adams and Paul Revere.
Granary Burying Ground
See the graves of several notable founding fathers, including Samuel Adams and John Hancock, along with the graves of Benjamin Franklin's parents.
Boston Public Market
Open year-round, the market is full of locally sourced produce, fish, poultry, and goods, and has won numerous awards for being one of America's best public markets.
Old State House
The Old State House stands as the oldest surviving public building in Boston and the point of origin for vital debates which led to the Revolution.
Old South Meeting House
A Congregational church built in 1729 became the largest gathering place for popular politics in Revolutionary Boston and witness of 1773 Boston's Tea Party orchestrated by Samuel Adams.
Faneuil Hall Marketplace
Historic market buildings near the waterfront including indoor and outdoor shops and restaurants.
Make Way for Ducklings statues
Bronze statues installed in Boston's Public Garden in 1987, representing the duck family in Robert McCloskey's children's classic 'Make Way for Ducklings'.
Lobster Roll
Native to New England, the Lobster roll sandwich is a must when visiting Boston! We will make sure you taste one of the best!
Boston Harborwalk
Enjoy the views from the waterfront as you walk or take a drink along Boston's shoreline.