Murano and Burano by Luxury Water Taxi: Private tour from Venice
Instant Confirmation
Private Tour
4 hr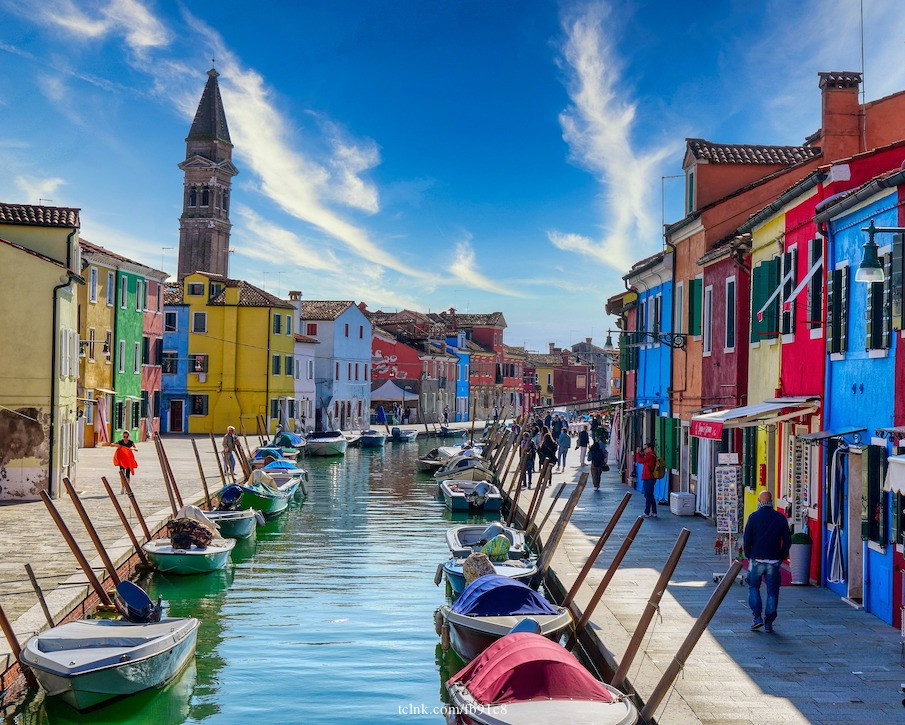 Travel by luxury private boat to the colourful islands of Murano to see the world's finest blown glass, and Burano to explore a historic lace workshop with a tradition that dates back to the 1500s.
Itinerary Details
Operated by: Travel Curious
Explore the beautiful Venetian islands of Murano and Burano, famous for their world-famous glassblowing and handmade lace-making traditions dating back to the 1500s, by luxury water taxi with a private guide. 

On your private tour you will: 


Travel in the comfort of a private Venetian motorboat and enjoy a panoramic boat ride through the magical Venetian Lagoon;
Visit Murano's oldest glassmaking factory, where you will meet the master glassblower and his team;
See first-hand a glassblowing demonstration of the world's  finest blown glass;
Admire the exclusive glass exhibition, normally closed to the public which boasts stunning glass chandelier works by an acclaimed modern maestro;
Explore the colourful fishermen's island of Burano, known for its lace-making traditions;
Follow a private guided tour of a historic lace workshop and witness a demonstration of this intricate craft;
Photograph the iconic brightly coloured buildings as you walk through the streets;
Savour the delicious biscuits called Bussolai, and enjoy a local special gelato that can only be found on Burano island.

Escape the hustle and bustle of St Mark's Square as you head to the pearl of the Venetian Lagoon and enjoy a picturesque boat ride to the islands of Murano and Burano. 

Celebrated as the centre of production of the world-famous Murano Glass and often described as the "small Venice", Murano is the most well-known of the islands surrounding beautiful Venice, but your guide will show you some off-the-beaten-path places there too. 

Your first stop will be a traditional glassmaking factory, where you will watch a master glassblower and other artisans make chandeliers, vases, statues and other beautiful objects. You will also have an exclusive invitation to private viewing of an exhibition by Maestro Fabio Fornasier – not usually open to the public. Fornasier's exquisite design work with chandeliers, in particular, has made him world-famous. 

Burano, famous for its colourfully painted houses and its picturesque canals, is a real pearl of the Venetian Lagoon and will leave you spellbound by its beauty. Walk along scenic canals and take wonderful photographs of the vibrant local architecture and spectacular vistas that make the island of Burano a very special place to visit. 

Then enjoy a visit to a local workshop where you'll see the intricacy involved in the delicate lace-making - which continues to be made by hand today. You'll also be invited to taste the delicious local cookies called 'Bussolai' and a special flavoured gelato before travelling back to central Venice across the Lagoon. 
Tour duration
4 hours
Type of tour
Walking tour: including private boat roundtrip transportation from Venice to Murano & Burano
Tickets included
- Exclusive Glass Blowing and Lace Making Demonstration
- Tasting of handmade "Bussolà" biscuits
- One gelato per person (special flavour gelato)
Other inclusions
- English Speaking Guide
- Gratuities optional
- Additional food and drinks are not included
Suitable for
Culture Vulture, Family Friendly, Friends, History Buffs
Attractions along this route:
Murano
Known for its people's mastery in the art of shaping glass, this island is a top attraction of the Venetian Lagoon.
Burano
This island is famous for its rainbows of brightly coloured houses, originally painted so that fishermen could see them in the fog.
Glassmaking Factory
Watch artisans make chandeliers, vases, statues and other beautiful objects.
Venetian Lagoon
The Laguna Veneta is the heartbeat of the city and is best experienced in the early morning before tourists descend.