Florentine Crafts and Antiques Private Walking Tour with Tickets
Instant Confirmation
Private Tour
3 hr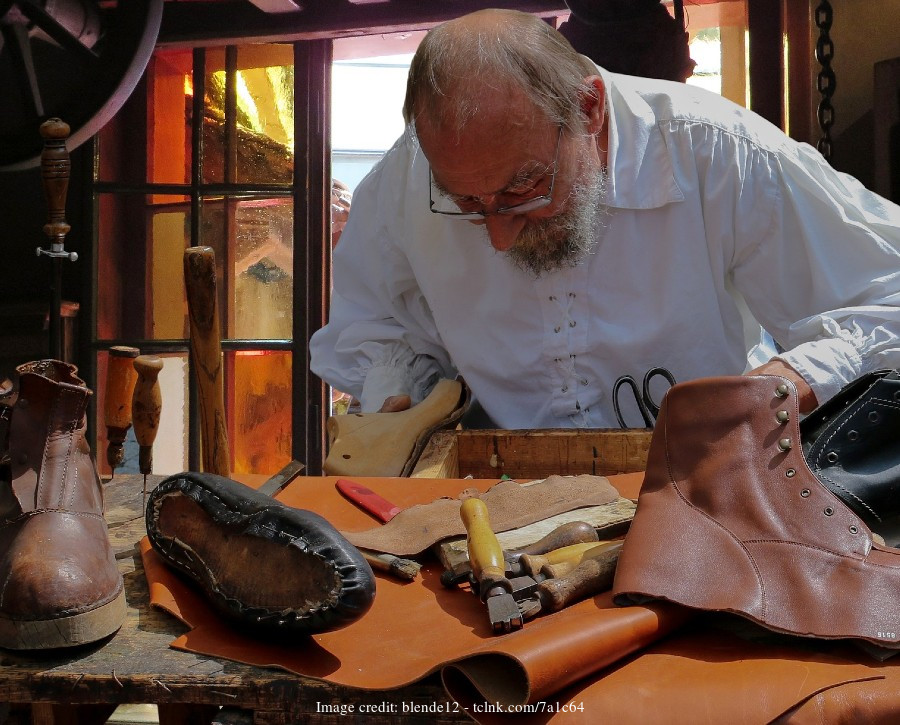 Explore the antique Florentine quarter, the city's artisanal traditions, and the history of authentic Italian crafts.
Itinerary Details
Operated by: Travel Curious
Explore the artisanal craftsmanship and backstreets of Florence, the cradle of the Renaissance, on this behind the scenes, three-hour walking tour. On your private tour you will:


Enjoy the personalised attention of a private tour guide as you wander through the less well-known side streets and alleyways of Florence. 
Uncover Florence's rich history of artisanship – from leather to paper marbling and meet the talented artisans along the way. 
Visit a highly specialised Jeweler and admire his magnificent handmade jewellery.
Learn the art of bookbinding and the craft of Florentine paper marbling.
Pop inside the Leather School of Florence, where you may catch local tanners at work.
Cross over the Ponte Vecchio to explore the Oltrarno area of Florence, known for its crafts and delicious local restaurants
Visit an array of local artisanal stores and workshops from instrument makers, to silversmiths, and cobblers who still make shoes by hand! 
Enter the Church of Santo Spirito, known for its perfect proportions and home to a wooden crucifix made by Michelangelo at the age of 18.
End the tour in Piazza Santo Spirito surrounded by its many restaurants, bars and cafes where you can sit down for a delicious lunch.
Please note the Church of Santo Spirito is closed on Wednesdays. Lunch is not included. 
Florence is justly famed for being the "cradle of the Renaissance". It was the birthplace and home of many luminaries from Dante to Brunelleschi, from the Medici to Michelangelo. You'll find some of the greatest works of art, pottery, and sculpture by the world's most famous artists inside the Uffizi and Accademia and many other galleries – but Florence is also famous for her more humble craftsmen. On this private, three-hour walking tour, you'll go under the bonnet of Florence. Your expert local guide will show you the less well-known streets and alleys and artisanal districts of the city. You'll get to know the artisans, tanners, jewellers, papermakers, silversmiths, cobblers and many others as you explore the city from a different, more local and truly fascinating perspective. 

You'll visit a plethora of markets, shops, stalls, schools and workshops and have the chance to watch these specialist experts at work and ask them about their livelihoods – many will have a generational family history of their craft. 

Crossing the Ponte Vecchio – with its delightful array of antique shops and stalls – you'll enter the piazza and Church of Santo Spirito. Your guide will take you on a short tour of this fascinating and much-overlooked church – that houses a crucifix by an 18-year-old Michelangelo. Rather gruesomely, it was in the basement of this church that the early Renaissance artists would dissect cadavers to draw from. This was how Michelangelo became an expert anatomist! Your guide will then show you the trendy neighbourhood beyond the church and there you have a huge choice of local restaurants and cafes in which to sit down to a well-deserved lunch and drink. 
Tour duration
3 hours
Type of tour
Walking tour – no transport costs are included. Your guide will help you get around on the day.
Tickets included
- Entrance to the Basilica di Santo Spirito
- Visits to multiple artisan shops and workshops
Other inclusions
Gratuities, optional 
Food & drink, not included
Suitable for
Culture Vulture, Family, Friends, History Buffs
Attractions along this route:
Ponte Vecchio
The 'Old Bridge' over the river Arno is famous for its traditional jewellery shops and art dealers.
Santo Spirito
This basilica boasts some of the best in Renaissance interior design, courtesy of Brunelleschi.
Jewlers
Unique and unrepeatable creations made entirely by hand according to the Florentine goldsmith's tradition.
Forentine Book Binding
Immerse inside a bookbinding laboratory and capture the authentic charm that its products exude.
Scuola del Cuoio
Was founded after World War II through the collaborative efforts of the Franciscan friars and the Gori and Casini families. Their mission was to give orphans of the war a means to learn a practical trade with which to earn a living.
Handmade Shoes
See the handmade process of shoemaking.