Harvard and MIT: Private 2.5 hr Walking Tour of Cambridge, MA
Instant Confirmation
Private Tour
2.5 hr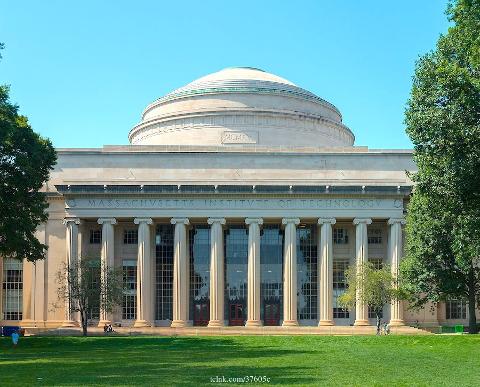 Explore Cambridge, home of Harvard University and the Massachusetts Institute of Technology (MIT), on this private 2.5 hr walking tour and discover a city with beautiful buildings steeped in history.
Itinerary Details
Operated by: Travel Curious
Cobblestoned pathways hemmed by charming colour-washed houses, red-brick walls, and bloom-filled terraces make Cambridge one of the most genial spots to spend a day. To really let the sounds, flavours, and history of the town become part of your own travel story, enjoy a private walking tour of the town that is home to two of the world's most notable universities. 

On your private, guided tour of Cambridge, you will:


Spend a few hours walking around the town's two universities, and strolling the Charles River with a private guide. 
Visit the Massachusetts Institute of Technology (MIT), and learn about its many notable alumni, scientific breakthroughs, and contributions to the arts;
Explore the MIT Public Art Collection and see works by notable artists, including Picasso and Gehry;
Travel like a local with your private guide over to Harvard;
Enjoy an easy walking tour of one of America's most famous campuses, whose notable alumni include 8 US presidents, and whose notable dropouts include Mark Zuckerberg and Bill Gates;
Grab a drink - a coffee or beer - in your local guide's favourite watering hole. 

The city is bursting at the seams with beautiful buildings steeped in history, from war monuments, battlefields, and universities with more than 135 Nobel laureates split between the city's two schools. Today Cambridge is a byword for forward-thinking, liberalist, arts, intellectuals, literature, academics, innovation and entrepreneurs.
 
Wander the hidden side streets, check out the offbeat street art not associated with the town, and hear the neighbourhood gossip which brings Cambridge to life. Your tour of Harvard and MIT is immersive - bringing meaningful and like-minded interesting people together that would never meet if you stuck to the main tourist drag. 

Don't worry if you don't consider yourself an intellectual or history buff, Cambridge has plenty to offer foodies and beer elitists. Hear about the city's culinary scene over a craft brew or a light-roast coffee with your local guide before parting ways. 


Tour duration
2.5 hours 30 minutes
Type of tour
Walking tour: no transportation is included
Tickets included
- English-speaking tour guide
- One craft beer or coffee per person at a local institution
Other inclusions
- Gratuities optional
- Hotel pick-up and drop-off are not included
- Additional food & drinks are not included
Suitable for
Family, Friends, Intellectually Curious, Looking for Local
Attractions along this route:
Harvard Bridge
Connecting Cambridge to Boston, the Harvard Bridge is actually famous from an MIT fraternity prank, in which a gentleman measured the length of the bridge by his body size. To this day, the bridge is measured in 'smoots.'
Harvard University
Founded in 1636, not only is Harvard the oldest higher learning institution in America but it is one of the preeminent universities in the world.
Massachusetts Institute of Technology
Ranked for several years as the best university in the world, and topping the ranking on 12 of 48 disciplines, MIT has emerged in its own right as a draw for Cambridge visitors.
Longfellow House
During the siege of Boston, the Longfellow House served as General Washington's headquarters. In 1972, it was donated to the national park services for preservation.
Cambridge, Massachusetts
Though Cambridge is an independent city from Boston, the two cities have grown synonymous with one another. Cambridge is home to two of the world's leading academic institutions.