Glassblowing in Murano
Instant Confirmation
Private Tour
2 hr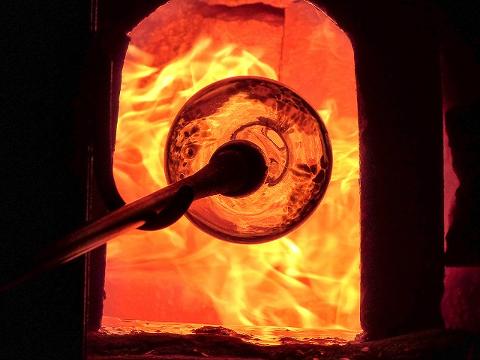 Cross the lagoon to the glass capital of Italy and discover an exclusive glassblowing factory where you will learn from Maestro Fabio Fornasier.
Itinerary Details
Craft sits at the heart of Venice, and glassblowing is one of the city's most challenging crafts to master. On this tour, enjoy exploring one of the oldest authentic Murano glass factories, where the only exclusive "furnace" of the island was created. You will live the glass blowing art, with the chance to see a master glassblower and his team working, following their millenary tradition. 


Cruise along Central Lagoon, towards Murano 
Enjoy an exclusive visit to a traditional glassmaking factory, typically closed to the public 
Learn about the ancestry and modern techniques of glass blowing 
Discuss the art of glass blowing with the master himself- Maestro Fabio Fornasier 
Seeing an Old Craft

The Venetian lagoon has many islands, each with their own character and heritage. Foremost among these is the archipelago of Murano, which provides a respite from the touristy bustle of the historic city and has been the centre for glassmaking in the region since 1291, when the fire risk meant production was moved from the city. 


Embarking at Murano, your private guide will take you via water taxi to a family-run workshop. Here you will be able to see the glassblowers in action, twisting the molten glass to make different shapes. If you are lucky, you will also see them coloring the glass. Throughout the experience, your guide will spill the secrets of the profession, including odd facts like why glassblowers used to be immune from prosecution. 


By the way, if you buy any hand-made glass souvenirs, remember to ask them to wrap it up in bubble-wrap so it survives the journey home! 
Tour duration
2 hours
Type of tour
Excursion tour - a private vehicle will take you to/from your destination. At your destination you will walk between sights.
Tickets included
Blowing glass demonstration 
Other inclusions
Luxury water taxi to Murano and back
Gratuities optional
Suitable for
Couples, Friends, Looking for Local
Attractions along this route:
Murano
Known for its people's mastery in the art of shaping glass, this island is a top attraction of the Venetian Lagoon.
Glassmaking Factory
Watch artisans make chandeliers, vases, statues and other beautiful objects.
Venetian Lagoon
The Laguna Veneta is the heartbeat of the city and is best experienced in the early morning before tourists descend.
Maestro Fabio Fornasier
Learn about the history and skill of glass blowing, from the master himself- Maestro Fabio Fornasier.
Modern Glassblowing Techniques
Uncover the 21st century artistry that goes behind glass blowing, allowing for unique and delicate designs.