Harry Potter Filming Locations in London: Private Black Cab Tour
Instant Confirmation
Private Tour
3 hr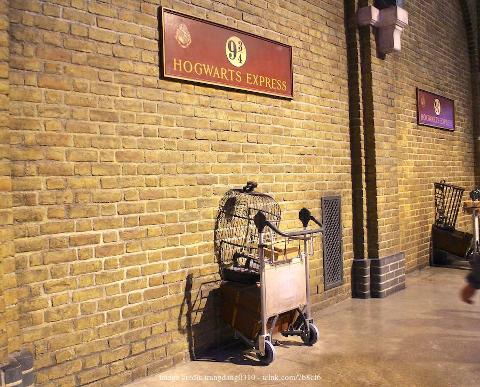 Enjoy a driving tour in a Muggle Black Cab through historic London, and visit some of the most iconic Harry Potter filming locations including the perfect photo opportunity at Platform 3/4!
Itinerary Details
Operated by: Travel Curious
Whether you're merely a muggle harbouring a belief in the wizarding world's existence or whether you remember He-Who-Must-Not-Be-Named, this Black cab tour will take you through several of the Harry Potter filming locations for the story of the boy who lived. 

On your private driving tour inspired by the wizarding world, you will:


Travel in the comfort of a private iconic London Black Cab;
See all the film locations, used in all 8 movies, accompanied by a professional guide and Harry Potter fanatic!;
Stop for a photo shoot at 'Platform 9 ¾';
See where the external shots were used for the "Gringotts Wizarding Bank", Diagon Alley, and the Leaky Cauldron;
Follow the route of the 'Knight Bus' across the River Thames and around those windy streets;
Walk over the Brockdale Bridge, which collapsed in the opening scenes of the sixth film;
Browse Borough Market, home of the 'Third-Hand Bookshop';
Finish your tour as a true insider of Harry Potter in London. 
It may not be September 1st, but unbeknownst to students, trains do depart from Platform 9¾ daily. Enjoy a quick photoshoot there before pushing through the barrier, so you don't miss the departure of the Hogwarts Express! 

Prepare for your own sorting ceremony and be sure you know which magical creature you want to bring with you to Hogwarts. Don't forget to visit Gringott's Wizarding Bank to pay for each of your treasures at the real entrance to Diagon Alley (muggles can't see it but pass by it daily at Leadenhall Market.) 

Remember the loss of muggle life on Brockdale Bridge (known in the muggle world as 'Millennium Bridge') as you cross. But never fear, the Dark Lord is now defeated and there have been no death eater sightings for many years. 

In just three hours, you'll traverse many of London's hidden passageways and filming locations for the iconic 8 films. Be sure to keep your eyes peeled for Ernie Prang and Stan Shunpike navigating the Knight Bus throughout the city. 

We promise even if you're not enough of a Potterhead to understand a single reference made in this tour, your guide is used to accompanying muggles and showing them the magic of the wizarding world, visible everywhere throughout London! 
Tour duration
3 hours
Type of tour
Driving tour: Private Black Cab throughout the tour
Tickets included
- English Speaking Driver Guide
- Black Cab throughout the tour
- Hotel Pick-Up & Drop-Off from Central London
Other inclusions
- Gratuities optional
- Food & drink are not included
Suitable for
Adventurous, Family, Friends
Attractions along this route:
Buckingham Palace
Buckingham Palace is the official London residence for HM Queen Elizabeth II and it's one of London's most popular attractions.
Big Ben
Renamed "Elizabeth Tower" for the Diamond Jubilee of Elizabeth II, the iconic Victorian clock tower of London, has become a symbol of the city itself.
Piccadilly Circus
Piccadilly Circus is the most buzzing place in London, and it's no surprise it's known as the Times Square of London.
Tower Bridge
London's iconic bridge across the River Thames, with two beautiful Victorian towers.
Westminster Abbey
One of London's oldest and most magnificent churches, with a long-standing connection to the royal family.
Borough Market
Borough Market is a historic wholesale fruit and vegetable market and one of the oldest in London dating back to the 12th century.
St Paul's Cathedral
The seat of the Bishop of London and the mother church of the Diocese of London.
King's Cross Station
Constructed in the mid-19th century, King's Cross is one of London's most important railway stations.
Platform 9 3/4
The starting platform for the Hogwarts Express, reached by running confidently at the brick wall between platforms 9 and 10.
Millennium Bridge
Nick-named by Londoners 'the wobbly bridge' due to unexpected swaying in its early days, this pedestrian walkway over the Thames opened in June 2000.
Thames River
The second longest river in the UK the Thames is an iconic piece of London culture. Don't be put off by its murky colour it is actually one of the cleanest metropolitan rivers in European.
St Pancras Station
Since 1868, St Pancras Station has been one of London's most architecturally stunning structures. It is home to four main routes of travel; Eurostar, East Midlands Trains, Southeastern and ThamesLink, not forgetting Europe's longest champagne bar.
Leadenhall Market
Dating back to the 14th century, it was known to be a meat, poultry and game market. Now, walk through a number of boutiques, cafes and restaurants.