Harry Potter in London in a Black Muggle Cab
Instant Confirmation
Private Tour
3 hr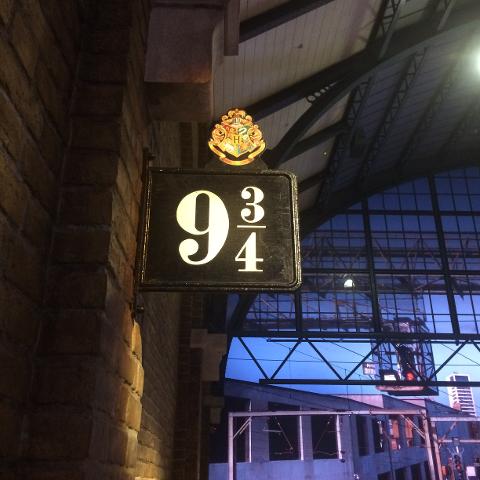 Prepare yourself to walk in the footsteps of your wizarding heroes for 3 eye-opening hours.
Itinerary Details
Whether you're merely a muggle harbouring a belief of the wizarding world's existence or whether you  remember He-Who-Must-Not-Be-Named, this tour will take you through several of the filming locations for the story of the boy-who-lived. 

It may not be September 1st, but unbeknownst to students, trains do depart from Platform 9¾ daily. Enjoy a quick photo shoot there before pushing through the barrier, so you don't miss the departure of the Hogwarts Express! 


Prepare for your own sorting ceremony and be sure you know which magical creature you want to bring with you to Hogwarts. Don't forget to visit Gringott's Wizarding Bank to pay for each of your treasures at the real entrance to Diagon Alley [muggles can't see it but pass by it daily at Leadenhall Market]. 


Remember the loss of muggle life on  Brockdale Bridge [known in the muggle world as 'Millennium Bridge'] as you cross. But never fear, the Dark Lord is now defeated and there have been no death eater sightings for many years. 

In just three hours, you'll traverse many of London's hidden passageways and filming locations for the iconic 8 films. Be sure to keep your eyes peeled for Ernie Prang and Stan Shunpike navigating the Knight Bus throughout the city. 

We promise even if you're not enough of a Potter-head to understand a single reference made in this tour, your guide is used to dealing with muggles and educating them on the magic of the wizarding world! 
Tour duration
3 hours
Type of tour
Private driver in your own traditional black cab for the day
Tickets included
No tickets required for this tour
Other inclusions
Fun and friendly guide for your kids
Plenty of time to take snaps at the key spots
Suitable for
Adventurous, Family, Friends
Attractions along this route:
Borough Market
A beautiful wholesale fruit and vegetable market, one of the oldest in London.
Platform 9 3/4
The starting platform for the Hogwarts Express, reached by running confidently at the brick wall between platforms 9 and 10.
Millennium Bridge
Nick-named by Londoners 'the wobbly bridge' due to unexpected swaying in its early days, this pedestrian walkway over the Thames opened in June 2000.
River Thames
The second longest river in the UK the Thames is an iconic piece of London culture. Don't be put off by its murky colour it is actually one of the cleanest metropolitan rivers in European.
Diagon Alley
There's only one place to buy your school supplies for Hogwarts!