Half Day Highlights of San Francisco Private Tour
Instant Confirmation
Private Tour
3.5 hr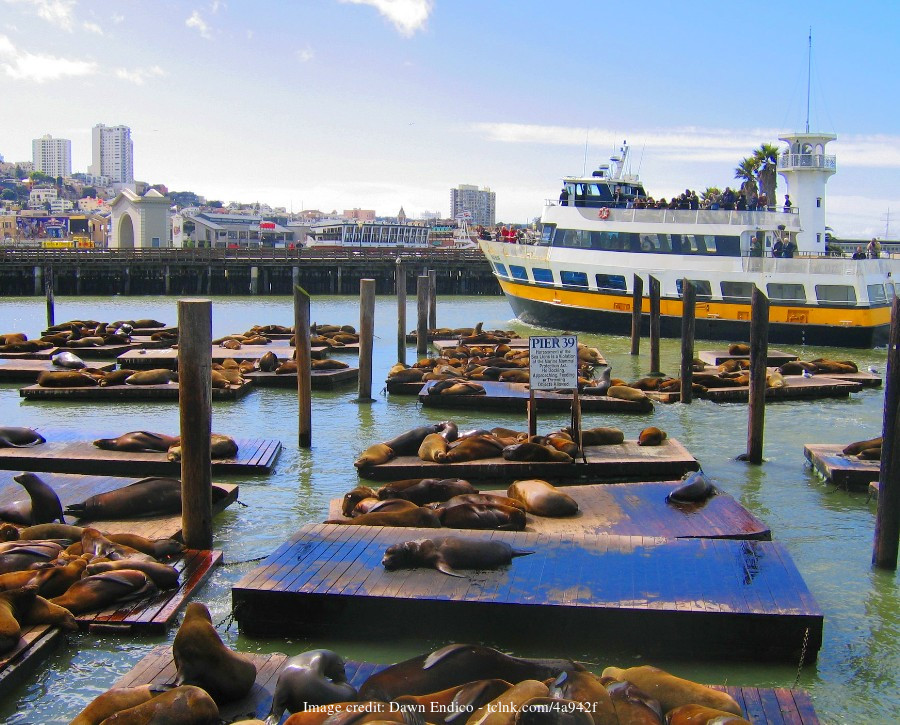 Experience the highlights of beautiful San Francisco and the Bay on this half-day private walking tour including a ride on the historic cable cars!
Itinerary Details
Operated by: Travel Curious
Dating back to 1776 and considered by many to be the USA's most beautiful city, San Francisco - a.k.a. The City by the Bay - is a vibrant mix of exotic cultures, and is renowned worldwide for its liberal free-thinking ideals. On your private half-day tour of San Francisco, you will:


Enjoy the personal attention and expertise of your private guide.
Learn the history of its famous neighbourhoods, including downtown, the Financial District, Nob Hill, Chinatown, and Little Italy.
Explore Union Square, San Francisco's bustling shopping area.
Immerse yourself in the customs, cuisine, and curiosities of Chinatown.
Take a cable car to the top of Nob Hill for spectacular views of the San Francisco skyline.
Venture through North Beach to absorb the community's Italian heritage.
Enjoy striking views of the Golden Gate Bridge, Alcatraz and Angel Island from atmospheric Fisherman's Wharf – and glimpse the basking seals!
On this Private Half-Day Tour of San Francisco Highlights, you will learn about the city's founding in 1776, when Spanish colonists settled the area during the gold-rush fever, to the city in the modern era, famous for its political activism and social inclusivity the world over. See first-hand San Francisco's colourful mix of quaint buildings and modern architecture in a stunning ocean-facing city.

San Francisco's strong historical bonds with Spanish America and Mexico are evident all over the city and reflected in its Hispanic population, vibrant arts, music, and festival scene. San Francisco is famous for its long-standing progressive stance on activism: the city is credited with trailblazing the "Flower Power" peace movement, and powering the gay rights movement as one of the largest and most prominent LGBT communities in the world.

On your private tour, you will explore this fascinating urban landscape, set on the northern tip of a peninsula, shaped by glaciers, earthquakes and the Pacific's rolling waves. Set on San Francisco's picturesque steep slopes, enjoy a stunning skyline across streets crisscrossed by streetcars, yellow taxis and jogging trails. Wander through some world-class shopping in Union Square, where big-name brands and local stores nestle amongst chic boutiques. Enjoy a historic cable car ride from one part of the city, over Nob Hill to the waterfront. At beautiful North Beach, known colloquially as Little Italy, soak up the ambience of the city's lively historic Italian-American community. Lastly, Fisherman's Wharf, lined with seafood cafes, is home to basking sea lions, jugglers and mime artists and enjoys striking views across the Golden Gate Bridge, the infamous island prison on the sea, Alcatraz, and Angel Island.

Please note: Historic cable cars cannot run in adverse weather conditions, so on days with inclement weather you will take an Uber or taxi instead.
Tour duration
3.5 hours 30 minutes
Type of tour
Walking tour with a cable car ride
Tickets included
Tickets for one historic cable car ride 
Other inclusions
- Food & drink not included
- Gratuites optional
Suitable for
Culture Vulture, Family, Friends, History Buffs
Attractions along this route:
Golden Gate Bridge
This superlative piece of civil engineering is the most recognisable symbol of San Francisco, and an icon of the United States.
Union Square
This iconic plaza is the perfect place to indulge in a shopping spree.
Cable Cars
San Fran has the world's last manually operated cable car system - an old-fashioned ride with breathtaking views.
Chinatown
One of the largest Chinese communities outside Asia gives rise to San Fran's thriving Chinatown.
Nob Hill
This affluent neighbourhood is one San Francisco's original Seven Hills.
Pier 39
Pier 39 is a popular shopping built on a San Francisco pier, in Fisherman's Wharf neighborhood. Pier 39 is known for its sea lions, we can also find shops, restaurants, and street entertainment.
Ghirardelli Square
The Ghirardelli Square in San Francisco used to b the Ghirardelli Chocolate Factory. The buildings have been renovated to hold shops, restaurants and galleries.