Private Wine & Antipasto Tasting Tour of Rome
Instant Confirmation
Private Tour
3 hr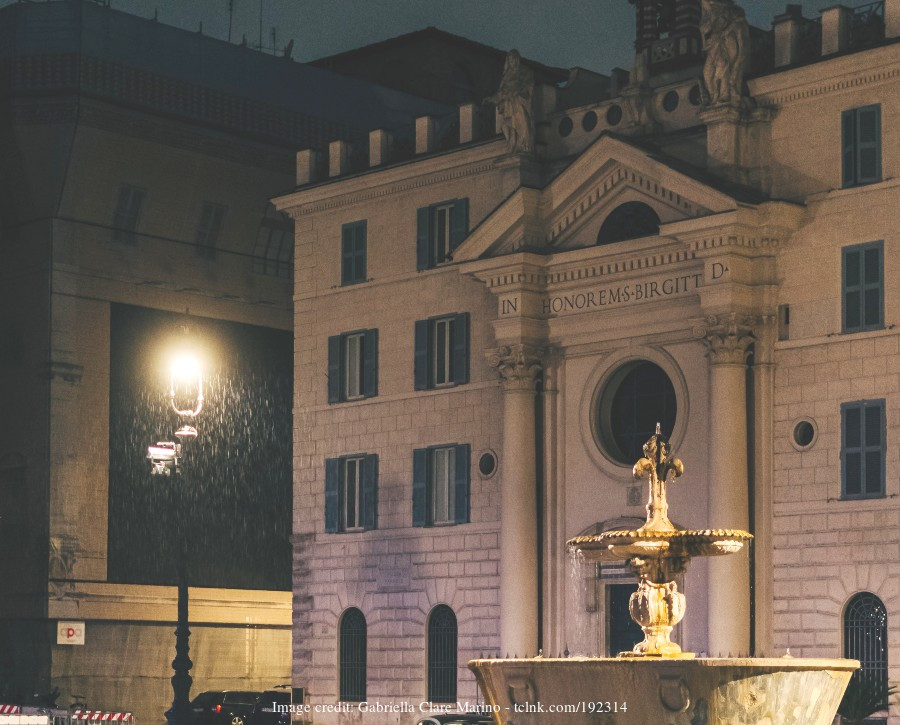 Enjoy an evening of wine and food tasting at some of Rome's finest enoteca (wine bars) with your expert private guide.
Itinerary Details
Experience a private evening wine tasting at Rome's best wine bars, taste several delicious wines, and enjoy a variety of mouthwatering 'antipasti mist mixed platters of cheese and meat. On your private tour you will:
Enjoy the expert and personalised attention of your private guide.
Sample a variety of Italy's finest wines at different traditional enoteche "wine bars" in Rome.
Explore the two beautiful and historic neighbourhoods of Trastevere and Campo Dei Fiori, both famous for their selection of wonderful bars and restaurants. 
Learn about the history, different geographies, and winemaking process in Italy from your expert guide. 
Chat to some of the local sommeliers and learn about the different cheese pairings. 
Taste a huge variety of cured meats and traditional cheeses like the local Pecorino, to go with your wines.
Learn about the evolution of Roman cuisine, as well as some Italian terms to describe the various courses: Antipasto (literally meaning before meal) Primo, Secondo and Dolce among others. 
Experience the romance of a golden, lamp-lit Roman evening as you stroll the cobbled streets between Trastevere and Campo Dei Fiori – and learn some of Rome's history too. 
Admire the elegant Piazza Farnese and enjoy the buzzing atmosphere of Campo. 
Note: This tour is easily adaptable for vegetarian guests.
Enjoy a classic Rome evening of wine and food tasting in Italy's picturesque capital city. Wander the cobbled streets of the historic Roman neighbourhoods of Trastevere (which means 'across the river) and Campo Dei Fiori, a lovely square that is a flower and food market by day, and atmospheric piazza surrounded by wine bars at night. 

Your guide will educate you about the history of Italian wine as you sample a variety of delectable reds, whites and of course prosecco. Hear all about the different wines and the many wine-producing regions of Italy, from Lazio and Tuscany to Sicily and Piedmont. Taste how a white from Frascati differs from a Tuscan white, or how a Brunello differs from a Sangiovese. Learn about the different grapes and climates and processes that go into creating wine, and how they are classified. The wine trade is heavily regulated in Italy – and there is a big difference between a vino da Tavola (table wine) and a DOCG the highest quality wine meaning Denominazione di Origine Controllata e Garantita. 

Hear about the history and evolution of Roman wine and cuisine from your guide as you stroll between the various bars. 

You will have a chance to chat with the owners of the enoteche (plural for enoteca, which literally means wine repository) and find out about their businesses and also discover the art of food pairing! On this private tour, you will also be able to taste a smorgasbord of delicious local cured meats and cheeses like Pecorino, a ewe's milk cheese. Try a selection of meats and cheeses from all over Italy, known as antipasti (which means before a meal – or an appetizer in English). What could be better than to spend an evening sampling delicious food and wine in the Eternal City? Bon appetito and cin cin!
Tour duration
3 hours
Type of tour
Walking tour – no transport costs are included. Your guide will help you get around on the day.
Tickets included
-Several tastings of wine at different local shops
-An assortment of cured meats and cheeses throughout the tour
Other inclusions
-Additional food and drink are not included.
-Gratuities are optional but not included
Suitable for
Couples, Culture Vulture, Foodies, Friends
Attractions along this route:
Campo De' Fiori
Host to a daily fruit and vegetable market, this square is a great place to soak up the atmosphere of Rome.
Trastevere
A busy, charming and characterful district across the Tiber which has kept hold of its authenitic Roman feel.
Roman Wine
Historically believed to be a necessity, daily wine is simply part of daily life in Rome and has been for thousands of years.
Antipasti plates
No matter what various dishes you may try (from bruschetta to pasta), anticipate indulging in the city's beloved pecorino romano.
Traditional Enoteche
Literally translated as a 'wine retailer', Rome is known for its' wine bars, with fantastic food dishes and sides to accompany the wide array of wines available for purchase.