SFT Venice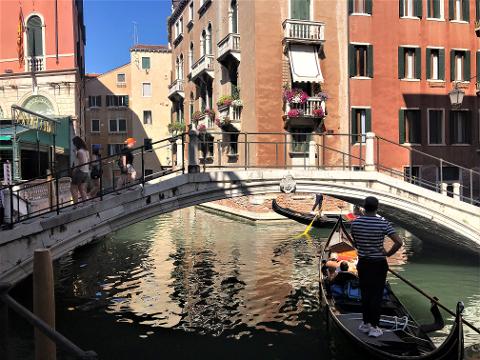 We'll take you on a tasting adventure, introducing you to the land of the spritz and cicchetti. You' ll be amused by tasting local food and traditional wines, discovering the secret stories and recipes hidden in every plate you try.
Itinerary Details
Operated by: Secret Food Tours - Central European Time
We start the tour visiting an ancient Cafe and tasting couple of traditional welcoming cookies.
Next, you'll have the privilege to try the famous cicchetti (the local tapas in Veneto), paired with the real Select Spritz while you have a romantic view of the canals in front of you.
We'll try a Prosecco, the fizzy wine for excellence in Italy and most exported from this area.
In a colorful open air market, we will delight your palate with a local meatball or typical Tramezzini.
A traditional Bacaro will serve us a glorious Risotto and make us taste the famous Veneto's Polenta.
As with all our tours, there's our delicious Secret Dish.
We close it with something sweet, typical of Venice area.
⠀⠀⠀⠀⠀⠀⠀⠀⠀⠀⠀⠀