Bridgerton Filming Locations in Greenwich: Private Half-Day Tour
Instant Confirmation
Private Tour
3 hr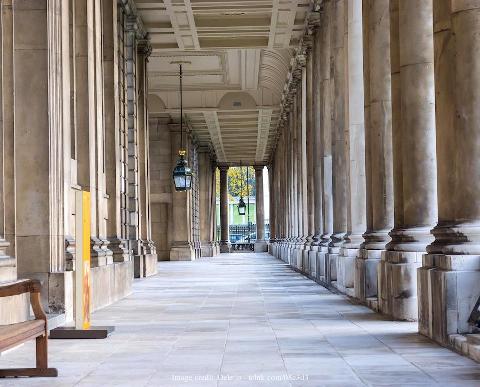 Discover Bridgerton filming locations in Greenwich where you will see Ranger House (Bridgerton House facade), visit the interiors of Spencer House (Queen's House) and enjoy great views of London!
Itinerary Details
Operated by: Travel Curious
Whether you're a die-hard Bridgerton enthusiast or simply an Anglophile looking for a day exploring another historic pocket of London, Greenwich Village awaits you with historic buildings, cobblestone roads, and one of London's most spectacular parks. 
Greenwich played host to several Bridgerton filming locations to recreate Regency England and it's the perfect place to spend a day discovering an area steeped in history and rich in culture, home to the  Prime Meridian of the World.

On this Bridgerton Filming Locations tour, you will:


Enjoy a guided 30 min river boat ride from central London to Greenwich where you will enjoy great London views from the water
Tour historic Greenwich with an expert local guide and Bridgerton enthusiast
Discover the show's most recognisable exterior set: Ranger House, which served as the façade for the Bridgerton home
Explore the Queen's House, used to film the interiors of Spencer House in the show
Walk the picturesque colonnades on either side of the Queen's house that you may recognise as the place where Lord Berbrooke fights the Duke of Hastings in episode two
Visit the Royal Observatory, and stand in one of the most famous places on earth: the Prime Meridian Line, where time begins!
Enjoy unrivalled views of London from the top of the hill in Greenwich Park.

Your tour begins with a river boat ride, a favourite way for Londoners to commute, and enjoy some of the city's most iconic sites from the famous River Thames – including Tower Bridge, the Tower of London, and the Globe Theatre. 

Upon arriving in Greenwich, you will visit the Queen's House which has been at the centre of Royal life for hundreds of years. Most famous for its architecture and beautiful spiral staircase, the house is also known for its magnificent art collection, including works by Gainsborough, Turner, and Hogarth.  

From there, wander through beautiful Greenwich Park, for fantastic views of the city. Your guide will then show you the iconic Bridgerton home, Ranger House, where you can imagine yourself as one of the numerous Bridgerton siblings, living in Regency England, while also learning about the real purpose of Ranger House. 

Finally, step into the Royal Greenwich Observatory, an astronomical observatory and, until its closure in 1998, the oldest scientific research institution in Great Britain. In the mid-18th century, the Nautical Almanac established the longitude of Greenwich as the baseline for time calculations, and a hundred years later, it became the Earth's prime meridian (0° longitude).

Your tour finishes in Greenwich, where you can choose to return to Central London with your guide or spend more time exploring Greenwich at your own pace. 

Should you wish to stay in Greenwich after your tour finishes, your guide will give you tips on where to eat and what to visit and give you your return boat ticket, which is valid all day. 
Tour duration
3 hours
Type of tour
Walking tour - Including roundtrip river boat tickets from Central London to Greenwich
Tickets included
- Roundtrip river boat tickets from Central London
- Royal Observatory admission tickets
- Queen's house timed entry tickets
Other inclusions
- English-Speaking Guide
- Gratuities optional
- Hotel pick-up and drop-off are not included
Suitable for
Couples, Family, Friends, Intellectually Curious, Seniors
Attractions along this route:
Thames River Boat
A River Thames Boat Ride is one of the most picturesque ways to travel through London like a Londoner while enjoying amazing views of the most popular landmarks.
The Royal Observatory
The Royal Observatory Greenwich is the historic home of British astronomy, Greenwich Mean Time (GMT) and the world-famous Meridian Line.
Queen's House, Greenwich
Built between 1616 and 1635 by Inigo Jones, this former royal residence is one of the most important buildings in British architecture, being the first consciously classical building to be constructed in the country.
Ranger's House
This Georgian Villa was the Greenwich Park's Ranger residence for most of the 19th century and a Grade I listed building.
Greenwich
It's a borough in London, on the banks of the River Thames, home to the Meridian Line at the Royal Observatory and well known for its maritime history.