The Vibrant Castro & Mission District: Private Half-Day Tour
Instant Confirmation
Private Tour
3 hr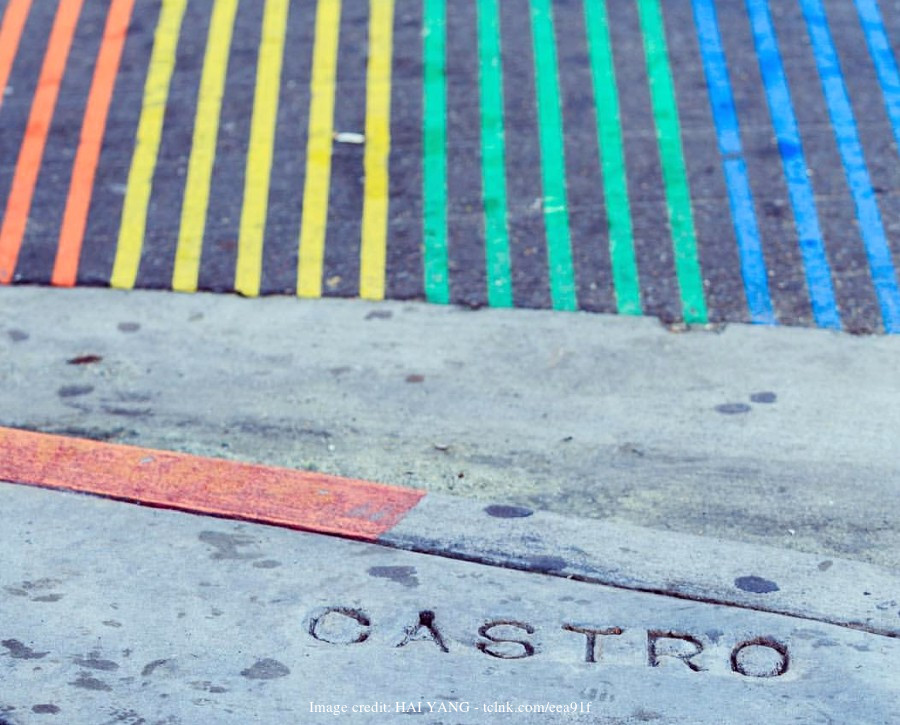 Explore the vibrant Castro District known for its thriving LGBTQ community and discover the Mission District, a Latino neighbourhood, home to some of the best food, art, and culture in the city.
Itinerary Details
Operated by: Travel Curious
San Francisco's pioneering activists and counter-cultural forces have powered societal change for over five decades, shaping the modern city and modern America. Walk around the Castro and Mission Districts, famous for the anti-war protests of 1967, Harvey Milk's civil rights campaign of the 1970s, and more recent protests against gentrification in one of the most attractive and exciting cities in the United States. 

On your private guided tour, you will:


See Harvey Milk Plaza and the LGBTQ protest grounds, the Pink Triangle Memorial, and the Rainbow Honor Walk;
Enjoy sweeping downtown views from leafy Dolores Park;
Admire the bold political murals and urban artworks in Clarion Alley;
See the Old Spanish Mission, the Bay Area's most historic building with tickets included;
Enjoy the stunning city views from Dolores Park;
Stroll the hottest destination eateries, cafés, and food joints on Valencia Street;
Finish your tour on Valencia Street, lined with shops, cafés, and food joints.
This Private Tour of Castro and Mission will introduce you to the city's hippest neighbourhoods, notable for their LGBTQ community and cool, artsy vibe. In the Castro, learn about the extraordinary accomplishments of SF residents in halting demolition, stopping four-lane freeways and affecting positive change in feminism, peace, and LGBTQ rights. The neighbourhood's many spirited LGBTQ bars range from brewpubs and bustling dives to ritzy drag shows. 

You will hear how, today, America has elected more than 500 LGBTQ politicians into public office - from city council members, mayors and members of Congress to state legislators and governors - yet, 40 years ago, the tally was just a handful of gay men and lesbians, of which Harvey Milk was one. On the Private Tour of Castro and Mission, explore Milk's Ground Zero and immerse yourself in the legacy of California's first openly gay elected official - and the role Castro played. 

In the Mission District, you will venture down Clarion Alley and see the fabulous urban graffiti and satirical political street art as you stroll in the footsteps of feminists, Latinos, artists and activists who continue to fight for the soul of San Francisco. Pop into the Mission Dolores to see the oldest building in San Francisco, along with shrubbery and a garden reflective of the mission in the early 1790s. 

With a buzzing cultural mix and sizzling street food, Mission is famous for its galleries, neon-lit clubs and basement bars and is blessed with the leafy greenery of picturesque Dolores Park. 
Tour duration
3 hours
Type of tour
Walking tour: no transportation is included
Tickets included
- English Speaking Guide
- Entrance Tickets to Mission Dolores
Other inclusions
- Gratuities optional
- Additional tickets are not included
- Food and drink are not included
- Hotel pick-up and drop-off are not included
Suitable for
Couples, Family Friendly, Friends
Attractions along this route:
The Castro
Synonymous with the city's historic gay culture, The Castro is one of San Francisco's most colorful and vibrant neighborhoods.
Mission Dolores
San Francisco's oldest surviving building, Mission Dolores withstood the earthquake of 1906 and remains an active Catholic mission today.
Clarion Alley
The alley has had over 700 murals painted on it in its century spent exclusively devoted to supporting street artists, and receives over 200,000 visitors annually.