Private Experience inc Tickets: Secrets of the Vatican
Instant Confirmation
Private Tour
3 hr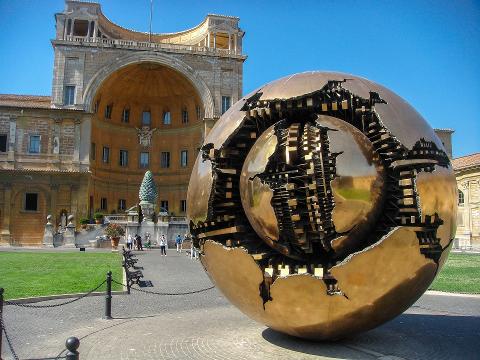 Admire the treasures of the Vatican Museums, the beautifully painted Sistine Chapel and the magnificent St Peter's Basilica as a family.
Itinerary Details
On this tour of the home of the Catholic Church, you will have the opportunity to visit the important landmarks with major significance to Catholics. Hear about the tumultuous history of the Church and the colourful popes who reside behind these sturdy walls. 


Explore the Vatican Museums - home to many of the world's most treasured artistic masterpieces.
Skip the line with your family and be mesmerised by Michelangelo's two great frescoes at the Sistine Chapel – The Creation and the Last Supper.
Your tour ends in St Peter's square, where you will be able to queue for St Peter's Basilica, which has additional queues due to covid restrictions. 
Step foot in the largest and most important Catholic Church in the world – St. Peter's Basilica.

Vatican City is considered the centre of the Roman Catholic Church and is undoubtedly one of the most historically and culturally-rich cities in the world. As the world's smallest independent state, situated in the centre of Rome, Vatican City is home to the Swiss Guards – tasked with protecting the Pope; St. Peter's Basilica – the centre of the Catholic world; St. Peter's Square – a large plaza situated in front of St. Peter's Basilica; Sistine Chapel – the official residence of the Pope; and Vatican Museums – home to paintings and sculptures collected by the Popes for hundreds of years. 
Tour duration
3 hours
Type of tour
Walking tour – no transport costs are included. Your guide will help you get around on the day.
Tickets included
Skip-the-line entrance tickets to the Sistine Chapel and the Vatican Museums.
Other inclusions
Plenty of time to take photos of your favourite places.
Gratuities optional
Customisable - simply ask us
Suitable for
Arty Farty, Family, Friends, History Buffs
Attractions along this route:
St. Peter's Basilica
The most important church in the Catholic world, and without doubt the most impressive.
Vatican Museums
A jaw-dropping Papal collection of art and artefacts.
Sistine Chapel
The jewel in the Vatican's crown, adorned with a stunning fresco by Michelangelo.