The Best of Amsterdam's Art Museums - Private Tour including Entrance Tickets
Instant Confirmation
Private Tour
4 hr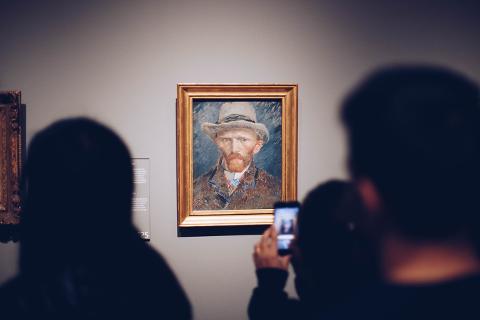 Visit Amsterdam's most iconic museums and galleries and explore the work of some of the world's most influential artists.
Itinerary Details
With skip the line access to the Van Gogh Museum and Rijksmuseum, this tour is perfect for all art enthusiasts and culture vultures. 
Explore the masterpieces of Vincent Van Gogh at the Van Gogh Museum
Learn about the history of Post Impressionism 
Visit the iconic Rijksmuseum
Quiz your guide about phenomenal Dutch artists 
Conclude with shopping in Nieuw Spiegelstraat
Dutch Master

Perfect for the arty-farty, culture vultures out there: discover the remarkable cultural heritage of the Netherlands on this comprehensive half-day museum tour. Your first stop will be the world-famous Van Gogh Museum- not just a thorough collection of Post Impressionist art but also as an architectural masterpiece in the heart of Amsterdam. 

Chronicling the development of the exceptionally talented Vincent van Gogh as well as featuring the work of some of his influential contemporaries, this extensive collection boasts more than 200 paintings and 500 drawings made by prominent Dutch artist. The collection will take you on an epic journey through the life of the artist, detailing the different creative periods that characterised Van Gogh's genius and insanity. 

Get to Know Amsterdam

You will then move on to the evocative Rijksmuseum. Considered one of Europe's most extensive collections, the "State Museum" first opened to the public in 1800 and is home to over one million pieces of work, both from the Netherlands and abroad. From neolithic artefacts to the Dutch masters, including Van Dyck and Jan Steen- a trip to this stunning museum will not disappoint. Throughout your tour, you will have the opportunity to discuss any of the artworks you see with your expert guide, who will be more than happy to share their passion for art with you.

You will conclude this fabulous tour shopping in the stunning Nieuw Spiegelstraat- a centre for beautiful Dutch antiques and pottery as well as for thoroughly modern design. 

We created this tour because the galleries in Amsterdam are incredible and extensive, and are best placed in context through an experienced guide and local.  
Tour duration
4 hours
Type of tour
Walking tour - the cost of all public transport is not included between sights. Your guide will help you with this.
Tickets included
Entrance tickets to the main galleries of both the Van Gogh and Rijksmuseum
Other inclusions
Gratuities optional
Suitable for
Couples, Culture Vulture, Friends
Attractions along this route:
Rijksmuseum
A magnificent building with a collection to match, this is the Netherlands' most popular national museum.
Van Gogh Museum
A stunning collection of works by the world's most eminent Post-Impressionist.
Nieuwe Spiegelstraat
At the heart of the art district, this street is home to many of Amsterdam's premier galleries and antique dealers.