Glasgow Filming Locations: Private 2-hour Walking Tour
Instant Confirmation
Private Tour
2 hr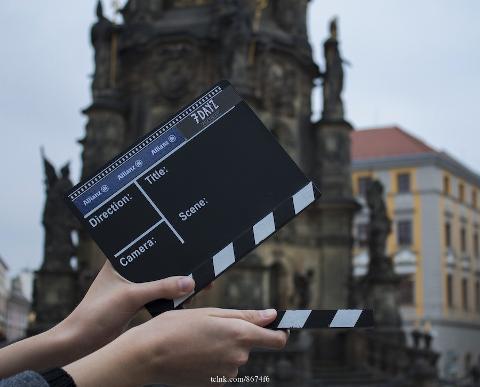 Embark on a 2-hour tour for film fanatics and discover many filming locations throughout Glasgow that you have seen on Outlander, Batman Begins, Indiana Jones, World War Z and many more!
Itinerary Details
Operated by: Travel Curious
Glasgow has become a very popular filming location for movies and television shows over the years, thanks to its historic architecture, vibrant culture, and diverse landscapes. You will hear about some of the most notable productions to have been filmed in Glasgow on this exciting tour!

On your private 2-hour tour, you will see many filming locations including:


Outlaw King: a historical drama about the Scottish king Robert the Bruce was partially filmed in Glasgow's historic city centre;
Outlander: with numerous scenes filmed in Glasgow and its surrounding areas, including the city's historic Necropolis; 
Cloud Atlas: an ambitious sci-fi film which used many locations throughout Glasgow to recreate different time periods and settings;
Batman Begins: a reboot of the Batman franchise filmed several key scenes in Glasgow, including a dramatic chase sequence along the city's streets and a showdown at the iconic Glasgow Cathedral;
Indiana Jones and the Last Crusade: filmed in Glasgow's Kelvingrove Art Gallery and Museum as a stand-in for the fictional Barnett College, where Indiana Jones works as a professor;
World War Z: This zombie apocalypse film used the city's central George Square and the nearby Glasgow Green;
Fast & Furious Presents: Hobbs & Shaw: including a dramatic car chase through the streets of the city centre;
And many more!
Glasgow has gained a reputation as a hub of creativity and talent in the entertainment industry, welcoming production companies and offering support to filmmakers. 

Its unique blend of stunning architecture, from the Victorian buildings of the city centre to the post-modern designs of the riverside, diverse locations, film-friendly policies, and a talented workforce has turned Glasgow into an ideal location for filming shows and movies.
Tour duration
2 hours
Type of tour
Walking tour: no transportation is included
Tickets included
- English-Speaking Tour Guide
Other inclusions
- Gratuities optional
- Hotel pick-up and drop-off are not included
- Food & drinks are not included
- Attraction tickets are not included
Suitable for
Family Friendly, Intellectually Curious
Attractions along this route:
University of Glasgow
One of the oldest universities in the English speaking world, its notable alumni include Lord Kelvin and Adam Smith.
Kelvingrove Park
The Kelvingrove Park is a large public space in the West End beloved by locals for its expansive green space and summer activities.
Glasgow Necropolis
Though not every grave has a stone, the 37-acre Victorian-era necropolis has over 50,000 souls buried in it.
Glasgow Cathedral
The oldest church on the mainland of Scotland, the cathedral has several names, including St Mungo's, High Kirk, and St Kentigern's.
Merchant City
Originally the home and warehouses of wealthy tobacco lords, Merchant City now flourishes as a city center for locals and travellers.