Private Walking Tour of the National Gallery of Art
Instant Confirmation
Private Tour
2.5 hr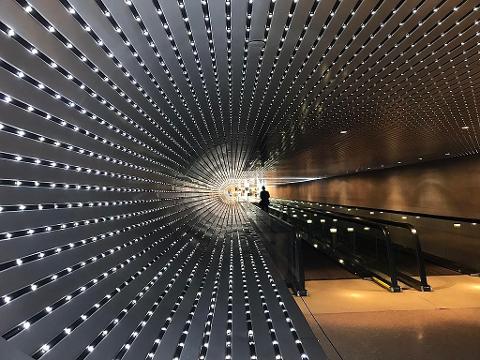 Enjoy a private tour of one of the world's finest collections of art.
Itinerary Details
Since the National Gallery of Art first opened in 1937 its collection tracing Western art from the Middle Ages to the present day has won great international acclaim. On your Private Tour of the National Gallery, you will:
Enjoy an immersive art tour experience with an expert guide who will bring the art to life.
Gain expert insight into the history and background of the gallery's artefacts and paintings.
Learn the context of the art and impact of the socio-political climate.
Full of fascinating narrative, this tour is engaging and intellectually stimulating.
Relish a collection of 4,000 paintings, 31,000 drawings and 3,000 sculptures.
Discover Andrew W Mellon's legacy as a great philanthropist and a supporter of global arts.
Composed of works by the greatest artists of all time, all the gallery's artefacts have been gifted, many by American financier and former Ambassador to the UK, Andrew W Mellon. Today this glorious art trove is brimming with Raphael, Rubens, El Greco, Rembrandt, Monet, Van Gogh, Picasso, Jackson Pollock and Andy Warhol. Leonard da Vinci's Gineevra de' Benci - dubbed Washington's "Mona Lisa" - is also notable as the only da Vinci in all the Americas on public display.

Your absorbing Private National Gallery of Art Tour is led by a respected historian to provide a rich and immersive 2.5 hour experience. As you move through the galleries, consider why certain styles proliferated at certain times and explore the impact of the socio-political climate on artistic expression. Discuss the stories that unfold on canvas as you delve into 4,000 European and American paintings, 31,000 drawings and 3,000 sculptures plus an expansive library of 70,000 prints, 12,000 photographs. In 2014, the final tranche of Paul W Mellon's bequest - sixty-two glorious masterpieces by artists such as Prendergast, Magritte, Monet, Frémiet, Boudin and Forain was welcomed to the gallery, bringing his total donation to gallery of 1,168 works since 1964. 
Tour duration
2.5 hours 30 minutes
Type of tour
Walking tour – no transport costs are included. Your guide will help you get around on the day.
Tickets included
No tickets required.
Suitable for
Arty Farty, Culture Vulture, Family
Attractions along this route:
National Gallery of Art
An extensive art museum, which features a number of artworks of Alexander Hamilton and his family.
Mary Cassatt's 'The Boating Party'
Painted at the end of the 20th century, Cassatt's oil paintings is one of the National Gallery's highlights.
Vermeer's 'The Girl with a Red Hat'
This oil painting, completed in the mid seventeenth century, is one of the many famous portraits Dutch master, Vermeer, painted over his 42 years of life.
Self Portrait by Van Gogh
Though the most famous portrait of Van Gogh hangs in the Musee d'Orsay, this portrait by Van Gogh is as equal a masterpiece in its attention to detail.
Monet's 'Japanese Footbridge'
Any true fan of impressionism will know the sheer delight of seeing one of Monet's garden masterpieces in real life.