Morrison House: America's Founding Fathers at Home in Alexandria
Instant Confirmation
Private Tour
3 hr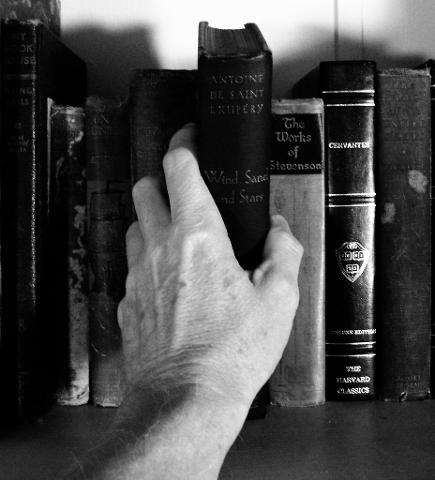 Out of Alexandria came Washington DC. Uncover the city through the letters of notable American figures.
Itinerary Details
Let us bring to life the unique literary history of Alexandria through this crafted walking tour experience for the Morrison House,  including a free signature Morrison House rye whiskey cocktail at The Study and an ice cream sundae for kids. 

Out of Alexandria came Washington DC. Uncover the city through the letters of notable American figures.


Begin your tour at Morrison House where your guide will set the scene for the way words shaped the founding of the nation and its ties to Alexandria.
Walk through Christ Church and its graveyard where notable literary figures attended church and were consequently buried.
Learn the stories of George Washington's early life - from the place where his first townhouse was to the home of his first love, Sally Fairfax, to whom he penned evocative letters.
Hear how Gadsby Tavern Museum was at the center of several revolutionaries and founding fathers who went on to be American presidents.
Finish your tour with a rye whiskey at The Study in Morrison House and with your guide, unpack any of the questions still lingering in your mind.
Hemingway famously said of his craft, "There is nothing to writing. All you do is sit down at a typewriter and bleed." If he was right, then writers of the world's most famous words left much of themselves in Alexandria. As your tour begins in The Study, notice other allusions to Hemingway, which will segway perfectly into your historical tour of Alexandria, as told through its literary past. Your historian-guide will join you to begin uncovering the notable figures who called Alexandria home at the forming of the nation and who penned language which endures and governs the world's largest democracy today.


At the bottom of your glass, step out into Alexandria for a walking tour, which begins with tales of America's famous founding fathers, and their ties to the town—from Washington and Jefferson to Frenchman Lafayette and founding trustee John Carlyle. Uncover the larger-than-life Washington by traversing the places which made Alexandria his home: visit the church where Washington was a member,  walk by the home of his first love and the home of his physician.  


On your walking tour, you will learn about Gadsby's Tavern and Museum, where you will hear of the letters written between other notable past presidents — Thomas Jefferson and John Adams — political opponents who went on to have an epic friendship, carried out largely through letters, and hear the providential tale of how both died on the same day: July 4th. Along your walk, learn how the city of Alexandria arose —  from its landed gentry to its slave heritage who built much of the infrastructure that remains today. 


As your tour winds down at The Morrison House, grab a warming whiskey, a few sheets of paper, tuck into your writing desk and let your thoughts from your tour unravel on a pen and paper, like those in centuries past. Whatever emotion your time in the city has stirred up in you, try your hand at penning an open letter to the nation, or at least a love letter to your loved ones. 
Tour duration
3 hours
Type of tour
Walking tour - no transport is required for this tour.
Tickets included
Rye whiskey cocktail at The Study, under 21's enjoy an ice cream sundae. 
Other inclusions
Children under 5 are free.
Suitable for
Couples, Family, History Buffs, Intellectually Curious
Attractions along this route:
The Study at Morrison House
Within the Morrison House, The Study invites visitors to tuck into the books lining the walls while sipping a glass of bubbly or to pass an evening amongst friends over its signature cocktails.
Morrison House
The Federalist-style boutique hotel from Marriott's Autograph Collection exudes the intimacy and old-warm charm of its neighborhood in Alexandria, VA.
Christ Church Alexandria
With over 250 years of history, the church has served as the parish to notable founding fathers, and has found itself the subject of an early case before the Supreme Court.
Sally Fairfax
The daughter of one of Virginia's oldest families and wife to Virginian landed gentry, Sally Fairfax stole a young George Washington's heart.
Gadsby Tavern & Museum
The tavern is renowned for its litany of connection to the Founding Fathers, including as the site where Jefferson held his inaugural ball. Attached is the Museum of this Historic Site.
Adams-Jefferson letters
Though they were lifelong political opponents, Jefferson and Adams wrote letters to one another over 50 years, and their correspondence sheds light on life in the young republic.
Alexandria City Hall and Market Square
Originally a market square and the courts of the eighteenth century, the building standing today was erected in 1872 and remains at the center of life for Alexandrians.
Carlyle House
Built by Scottish merchant founding trustee of Alexandria, Carlyle House has a storied history, including ties to the British efforts in the French-Indian War.