Secrets & Scandals: Washington DC Private Half-Day Walking Tour
Instant Confirmation
Private Tour
3 hr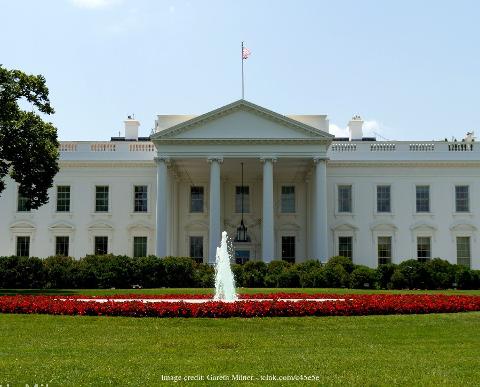 Get up close and personal with some of Washington DC's most famous scandals and learn its best-kept secrets on this private half-day walking tour in the heart of political power in the US.
Itinerary Details
Operated by: Travel Curious
Explore the political heart of Washington D.C with an expert private guide to regale you with the stories of corruption and scandal at the very heart of political power in the USA. From stories of presidential scandals to the Secret Service, your experienced guide will weave together intrigue, conspiracy theories, and everything you never knew about how decisions are made in America. 

On your private tour you will: 
See the famous buildings synonymous with American power and democracy the world over;
Learn about the 4 presidential assassinations from Abe Lincoln to JFK, and the many attempted assassinations – and how they were thwarted;
Enjoy stories of how during the Prohibition era, DC was likely, and hypocritically, the least dry place in the United States;
Get to know the main sites around the White House neighbourhood, where so many national & international scandals have started or taken place, including Old Ebbitt Grill and the Willard;
Hear tales of corruption, secrets and lies at the heart of political power in Lafayette Square, including of Kennedy's affair with suspected East German spy Inga Arvad and how his father involved the notorious FBI director, J Edgar Hoover, in ending the tryst;
Hear all the historic and very latest gossip about what really goes on behind those secure, closed doors protecting those in power, and the various drinking holes that litter the city;
Your tour ends at the White House, where you'll hear about the wild parties thrown, including Andrew Jackson's inauguration party in which he slipped out of the house through a back window to escape the rabble.

Washington DC has a reputation as a wheeler-dealer city where billion-dollar contracts, cosy media deals, and political alliances are sealed in smokey bars, boardrooms, and dinners hosted by power brokers in swanky Georgetown townhouses. 

On your tour down memory lane of scandals past, discover the secrets, lies and backstories behind DC's congressmen, journalists, military men and politicos throughout history.

On this tour, your guide will spill all the details of the stories of the occupants of the White House - both those from the recent past, including Nixon, Kennedy, Reagan, Bush, Clinton, Obama and Trump - and its nineteenth-century occupants. 

You will trawl the haunts associated with some of Washington's greatest rumours, indiscretions and media storms, security details, news-hounds, senators, lawmakers, cable news stars and White House officials. 
Tour duration
3 hours
Type of tour
Walking tour: no transportation is included
Tickets included
- English Speaking Guide
Other inclusions
- Gratuities optional
- Food and drink are not included
- Hotel pick-up and drop-off are not included
Suitable for
Family, Friends, History Buffs, Intellectually Curious
Attractions along this route:
The White House
The White House is one of the most easily recognizable buildings on earth, yet shrouded in mystery and power.
Freedom Plaza
Originally known as Western Plaza, the landmark was renamed in honour of Martin Luther King Jr for its proximity to the Willard Hotel, where he wrote his "I Have A Dream" speech.
J Edgar Hoover Building (FBI HQ)
Named after former FBI Director J. Edgar Hoover, this building is now the Bureau's Headquarters.
Lafayette Square
Given its proximity to the White House, the square is notable for innumerable scandals, most famously for Confederate spy "Rebel Rose."
Hay-Adams Hotel
The restaurant here was the site of secret meetings to solicit contributions for the Iran-Contra operation.