Brick Lane, Shoreditch & Spitalfields: Private Walking Tour
Instant Confirmation
Private Tour
3 hr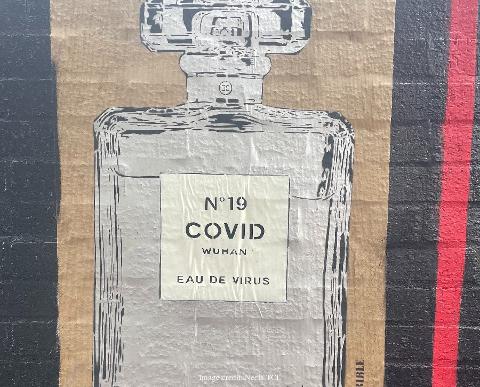 Explore London's East End and discover Brick Lane, Shoreditch & Spitalfields with its street food, street art and vibrant markets that became a trendy digital hub of the city.
Itinerary Details
Operated by: Travel Curious
Explore the highlights and hidden gems of London's East End, once an impoverished working-class district of Victorian London, today a trendy digital hub and a melting pot of different cultures, street art, music, and food. 

On your private tour you will: 


Explore the highlights of London's vibrant East End, including Brick Lane, Shoreditch, and Spitalfields Market;
See the amazing graffiti and street art around the area, including work by Banksy, Britain's famous anonymous street artist whose first works appeared here in the East End;
Visit Spitalfields and Old Spitalfields Market – famous for its fierce loyalty to independent traders showcasing unique, hand-made, hard-to-find pieces of art, craft and fashion;
Absorb the atmosphere of the East End and its incredible diversity, from old traditional pubs to trendsetting fashion, music and street art;
Enjoy the amazing smells from all the many food stalls as you stroll along the vibrant Brick Lane, famous for its large Bengali community, and incredible street food;
Discover the undercover Brick Lane market and food halls with vintage shops and taste a wicked Hot Chocolate in Bricklane;
Visit the Nomadic Community Garden, a real hidden gem of the East End, stop outside Gucci Circolo for a snap and visit Black Bird Yards lovely courtyard and antique shops;
Walk down the buzzing Shoreditch High Street with its boutique shops;
End your tour at the Hackney City Farm Yard a surprising and fabulous little city farm in the middle of the East End! 

Once a working-class Victorian slum, London's East End has transformed into the thriving epicentre of London's art, fashion, and entrepreneurship. 

From the startup hubs leading the digital economy to the art galleries, pubs, and restaurants of a vibrant social world, this truly is a remarkable part of the world's most international city. 

Explore the hidden alleys, famous markets, antique shops, boutique florists, and fashion stalls, and sample the delicious cuisine in the many food markets. 

London is famously an international city, and the East End is truly a melting pot of diversity - famed for waves of Huguenot, Irish, and Jewish immigration - we now see the influence of Bangladeshi migrants, whose cuisine defines and enlivens the world-renowned Brick Lane. 
Tour duration
3 hours
Type of tour
Walking tour: no transportation is included
Tickets included
- English Speaking Guide
- A Wicked Hot Chocolate in Bricklane
Other inclusions
- Gratuities optional
- Additional food and drinks are not included
- Hotel pick-up and drop-off are not included
Suitable for
Couples, Culture Vulture, Family, Friends, Seniors
Attractions along this route:
Brick Lane
Brick Lane is famous for its rich Bangladeshi heritage, and recent hip regeneration.
Spitalfields
Housed in a beautiful old building, this market is an eclectic mix of shopping stands and restaurants.
Shoreditch Street Art
Grafitti and alternative art by Banksy, Eine, Sweet Toof, Stik and many more.
Shoreditch, London
London's urban playground and artistic hub.
Columbia flower market
Columbia Road Flower Market is a street market in Bethnal Green in London, England.