From Holborn to Covent Garden: Private Half-Day Walking Tour
Instant Confirmation
Private Tour
3 hr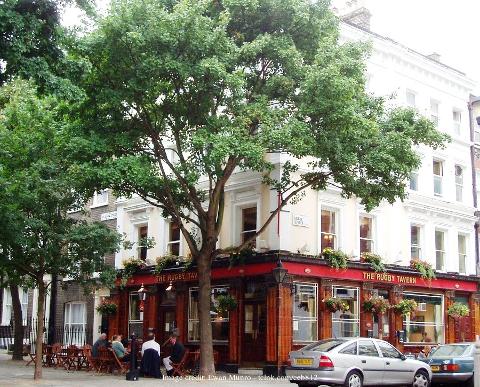 Explore the best of Holborn, home of London's oldest pubs, palaces, law courts, and quirky shops, on a private walking tour to Covent Garden and entrance to Sir John Soane's Museum.
Itinerary Details
Operated by: Travel Curious
Explore the uniquely fascinating and intriguing areas of Holborn, once the home of Charles Dickens, and Covent Garden, a world-class area which attracts Londoners and tourists alike for its amazing food, entertainment and luxurious boutiques. 

On your private tour, you will: 
Start your tour outside the historic Cittie of Yorke pub, near Holborn Tube Station;
Explore Gray's Inn, one of the Inns of Court in London and Lincoln's Inn Fields – the largest public square in London since 1630; 
Admire the spectacular buildings of Inigo Jones - one of Britain's most renowned architects – who also designed Banqueting House and Covent Garden;
Discover the Sir John Soane's Museum – filled with artistic treasures, antiquities and paintings;
Stop at the Old Curiosity Shop, built in 1568 from old ships' timbers.
Pass through the Royal College of Surgeons of England and hear about the history of surgical advancement outside the Hunterian Museum. 
Enjoy strolling along the Strand and see many famous sights like the Savoy Hotel, Strand Palace and Somerset House. 
Wander up the atmospheric cobbled back lanes to end your tour at the marvellous covered market at Covent Garden. 
Holborn is an extremely fascinating and historic area of central London – home of the Royal Courts of Justice and the Gray's Inn, one of the Inns of Court, the old Royal College of Surgeons, quirky museums, shops and galleries, opulent palaces and stunning architecture, exclusive hotels and some of the oldest pubs in London. It is teeming with the interesting and lesser-known stories and scandals of central London!

You'll learn all about the legal history of London as you stop to admire the famous Royal Courts of Justice and wander around Lincoln's Inn Fields and the Inns of Court – where London's wig-wearing, black-cloaked barristers reside. You'll be able to admire the amazing architecture of Inigo Jones – who also designed Banqueting House at Whitehall, and Covent Garden, where your tour finishes. 

Enjoy the timed entrance to Sir John Soane's Museum (former home of the famous architect of the Bank of England) which is filled with exquisite treasures from his travels on the continent. 

You'll visit several eccentric shops like the Old Curiosity Shop built in 1568  and an old jewellery shop from the 1600s. You'll also find some of London's oldest, most atmospheric pubs in Holborn - like Ye Olde Cheshire Cheese, beloved of Samuel Johnson. The Strand is lined with grand palaces like Somerset House and the Strand Palace, flashy West End theatres and pubs like the Nell Gwynne, and exclusive Hotels like the Savoy. 

You'll be able to pop in and out of many of these places to get a glimpse and a photo of life behind the grand facades of Holborn – or grab a coffee or something stronger at the Savoy bar! Your tour ends at the bustling Covent Garden Apple Market. 
Tour duration
3 hours
Type of tour
Walking tour: no transportation is included
Tickets included
- English Speaking Guide
- Entrance  to Sir John Soane's Museum
Other inclusions
- Gratuities optional
- Food and drink are not included
- Hotel pick-up and drop-off are not included
Suitable for
Couples, Friends, History Buffs, Intellectually Curious
Attractions along this route:
Covent Garden
Covent Garden is a former market that is now an area popular for shopping, eating and watching the varied street performers.
Holborn
Home of inventors, authors, artists, and hauntings, Holborn's history is salacious.
Red Lion Square
Developed by an unscrupulous property developer, the square's stories are hallmarks of Holborn's history.
Grays Inn
For over a year, Charles Dickens clerked at Grays Inn in the heart of Holborn.
Sir John Soane's Museum
Sir John Soane's Museum is a house museum, located next to Lincoln's Inn Fields in Holborn