Private Family Tour of Boston's Freedom Trail
Instant Confirmation
Private Tour
3 hr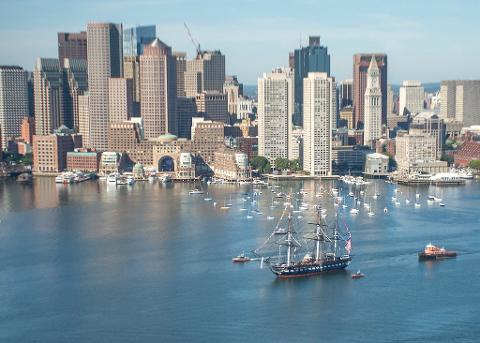 Enjoy a walking tour of one of America's oldest cities with a family-friendly guide.
Itinerary Details
As the cultural capital of Massachusetts, Boston is one of the oldest municipalities in the USA, whose past recalls revolution and progression, and today the city remains powered by forward-thinking as a leader in arts, academia, literature, innovation, and entrepreneurship. To sightsee Boston is to visit a city that is one sprawling, historical outdoor museum and playground, and perfect for a family to explore, no matter the age of your kids. On this private, family-oriented tour, you will: 
Begin your tour in Boston Common - a resplendent green space - perfect for trouncing through, and equally magical when coated in snow 
Wander through the historic neighbourhood of Beacon Hill, with its beautiful red-brick homes and cobblestone streets 
Walk part of the Freedom Trail - where sixteen of Boston's most historical landmarks strung together by a 2.5 mile walking trail of museums, churches, meeting houses, burial grounds and historic markers 
Finish your tour with entrance to the USS Constitution Museum, where you will get to see the world's oldest naval ship still afloat. 
In a few hours,  your private family tour, you will cover several major sights and attractions, venturing into the many narrow streets of Beacon Hill and ending at the oldest maritime ship still afloat. First, begin your tour in Boston Common, the oldest green public space in America, dating from 1634. Across the road the Massachusetts State House, the grandiose structure that is the seat of government for the Commonwealth of Massachusetts, holds court over Beacon Hill where your tour continues. Enjoy the centuries-old cobblestone roads and federalist homes which make this neighbourhood one of Boston's most photographed. 
Then, continue down the Freedom Trail to the home of silversmith and the man who took America's most famous horse-ride. Paul Revere's home is just one of the many historic stops you'll pass by on your way across the river to the historic Charlestown Navy Yard. Visit the USS Constitution Museum, where your guide will spend half an hour at the museum with you, before departing. We recommend you continue onto Old Ironsides if she is open for visitors. Otherwise, outside the exit of the museum lie two delightful neighbourhoods ripe for exploration and a good meal: Charlestown and Bunker Hill. 
Your guide will tailor the tour perfectly for children of all ages - who will be laughing as they learn in one of the nation's oldest cities. 
Tour duration
3 hours
Type of tour
Walking tour – no transport costs are included. Your guide will help you get around on the day.
Tickets included
Entrance to USS Constitution Museum
Other inclusions
Gratuities optional
Suitable for
Family, Friends, History Buffs, Intellectually Curious
Attractions along this route:
Beacon HIll
Steep cobblestone streets lined with red-brick Federal-style homes and picturesque old lanterns are only some of Beacon Hill's treasures.
Massachusetts State House
Instantly recognizable for its golden dome, the Massachusetts State House is located in historic Beacon Hill.
Freedom Trail
Consisting of two and a half miles of brick-lined paths from Bunker Hill to Boston Common, the Freedom Trail marks 16 locations significant in American history.
USS Constitution Museum
The USS Constitution - also known as 'Old Ironsides' - was a US Navy frigate launched in 1797 and has since been converted to a museum at the end of the Freedom Trail.
Paul Revere House
Home of the man who was a staunch constitutionalist and participant in the Boston Tea Party - along with having alerted towns of the arrival of British troops, his house is now a museum.