Private Miami Everglades Airboat Expedition
Instant Confirmation
Private Tour
3 hr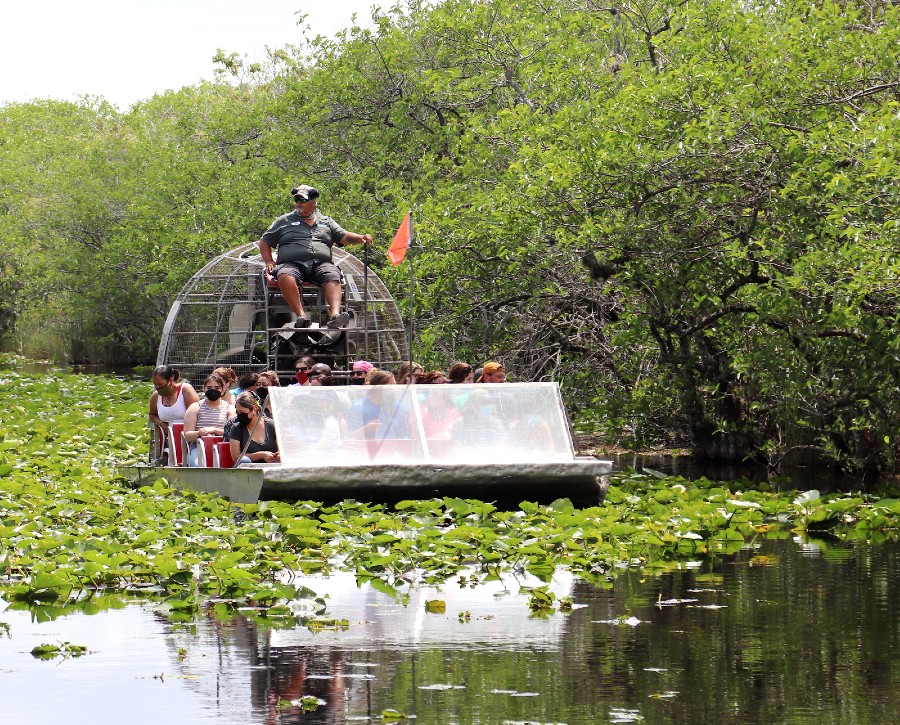 Enjoy a one-hour private tour of the Florida Everglades on an airboat, with private pick-up and drop-off in Miami.
Itinerary Details
Cruise across the shallow waters and sawgrass prairie to a distant Miccosukee island on this fascinating Everglades expedition, full of natural wonders and cultural discovery. On your private tour, you will:


Be picked up from your hotel in Miami and enjoy an easy transfer to your airboat. 
Visit the Florida Everglades wetlands preserve.
Cruise on an airboat for one hour through the Everglades, where you'll have the chance to see the local wildlife and learn about the area's endangered species. 
Venture to two tree islands (a hunting camp and a family camp).
Hop back in your private transfer and enjoy an easy ride back into Miami. 
Watch in wonder as great blue herons, egrets, wood storks and ibises spread their wings as you travel into the heart of the Everglades. It is here among the sawgrass prairie that remote cypress islands filled with Seminole and Miccosukee history still exist and it is here that your adventure begins. 

Only accessible by airboat, you will travel miles into the Everglades to experience two historic Miccosukee island camps. Walk through the islands that they once called home to hear how the Miccosukee families for generations learned to live in harmony, with what many considered an unlivable landscape. 

After your tour, you will be driven back to Miami in your private vehicle, and can be dropped off at any central Miami location. 

Note: This tour requires a minimum of two guests. 
Tour duration
3 hours
Type of tour
Enjoy hotel pickup followed by an airboat expedition!
Tickets included
All entrance fees & taxes included
Other inclusions
1 hr private Airboat Ride 
Suitable for
Adventurous, Family, Friends, Nature Lover
Attractions along this route:
Big Cypress National Preserve
729,000 acres of mangrove forests and marshes, full of wildlife and biological diversity.
Airboat ride
Take an exclusive airboat ride through the marshes of Big Cypress National Preserve.
Miccosukee Community
Explore the traditional home of a Miccosukee family that has lived in the area for generations.
Animals in the wild
Discover and snap photos of unique animals, living in their natural habitat.