Welcome to Dallas: Private Half-Day Walking Tour
Instant Confirmation
Private Tour
3 hr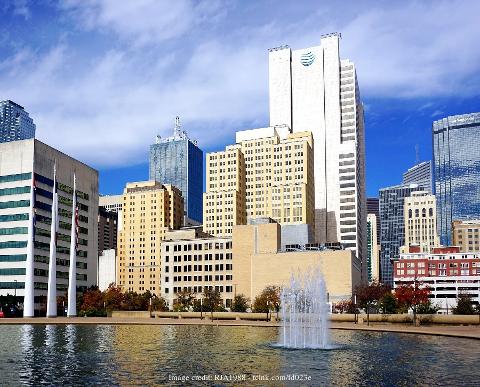 Explore Downtown Dallas, from Thanks-Giving Square to the John F. Kennedy Memorial, and learn all about the history and culture of this cosmopolitan city on this private half-day walking tour.
Itinerary Details
Operated by: Travel Curious
Explore the highlights of downtown Dallas, packed with historic and cultural landmarks, on this immersive private welcome tour with an expert guide. With its epic skyscrapers, buzzing cosmopolitan metropolis, and vibrant food and arts scene, Dallas very much lives up to the saying "Everything is bigger in Texas"! 
On your private walking tour, you will:
Visit Thanks-Giving Square, a public park dedicated to this important American tradition with stunning fountains, colourful mosaics, and a non-denominational chapel with a symbolic spiral design;
See the Giant Eyeball, perhaps the most distinctive and weird art installation in Dallas! A 30-foot high fibreglass sculpture of a human eye - that is uncannily realistic; 
Walk down Main Street, a vibrant urban strip lined with designer boutiques, trendy bars and restaurants, high rises and upmarket hotels that is part of downtown Dallas historic district, and hear all about the founding history of Dallas, and the city it has become today; 
Walk past Akard Plaza and see the modern building of Dallas City Hall; 
Admire the spectacular statue of herding cattle commemorating the 19th-century cattle drives, on Pioneer Plaza, a huge public park. Made up of 49 six-foot-high bronze cows and 3 trail riders - it is the largest bronze sculpture of its kind anywhere in the world;
Pass Dallas County Courthouse - the city's judiciary;
Explore the moving John F. Kennedy Memorial Plaza just a block away from where he was tragically assassinated, opened in 1970 it is now an integral part of the city;
See the John Neely Bryan Cabin: erected in 1841 by Dallas founder John Neely Bryan, and hear about his life; 
Discover Dealey Plaza a National Historic Monument with the Sixth Floor Museum dedicated to JFK's life and assassination, and the Grassy Knoll: the spot where John F. Kennedy was fatally shot in 1963;
Finish the tour at Dealey Plaza where you are free to continue exploring - and your guide can make recommendations for what to see and where to eat. 


Dallas is more than home to 'America's team'; it's at the epicentre of Texas ranching history. Beginning as nothing more than a trading post created by the presbyterian farmer and lawyer John Neely Bryan in 1840, it quickly grew to become an incorporated town, serving as a city centre to rural inhabitants for hundreds of miles in every direction. By the early 20th century, it had become a banking and industry hub -  which it continues to be to this day. 
On your private walking tour, your guide will give you the rich history of the Native Americans in the area, the story of settlers, and how immigration continues to be a major theme in the city's story. As you walk along its streets and thoroughfares lined with skyscrapers, boutiques, upmarket bars and restaurants, galleries and music venues, you will see the confluence of many cultures. 

Your tour ends with a moving account of President John F. Kennedy's assassination right on the spot where it happened, shocking America and the world. 


Your guide will give you great recommendations (if needed) on where to eat and what to see - Dallas is particularly famous for its BBQ Tex-Mex!  Tour duration
3 hours
Type of tour
Walking tour: no transportation is included
Tickets included
- English Speaking Guide
Other inclusions
- Gratuities optional
- Food and drink are not included
- Hotel pick-up and drop-off are not included
Suitable for
Culture Vulture, Family, Friends, History Buffs
Attractions along this route:
Dealey Plaza
Though it's the gateway to the historic district, its' name is most associated with the place where JFK was assassinated in 1963.
Kennedy Memorial
Designed by Kennedy family friend, the memorial in Dallas was designed as an empty tomb, with the only inscribed words on it: John Fitzgerald Kennedy.
Giant Eyeball
A 30-foot tall sculpture that became one of the city's most distinctive landmarks in Downtown Dallas.
The Chapel of Thanksgiving
Located in Thanks-Giving Square, the Church has a twisting white spire design that points towards the heavens.
Pioneer Plaza
It's the largest public open space in the central business district which also hosts the iconic cattle statues.