Private Family Scavenger Hunt in Rome – with a Gelato Prize!
Instant Confirmation
Private Tour
3 hr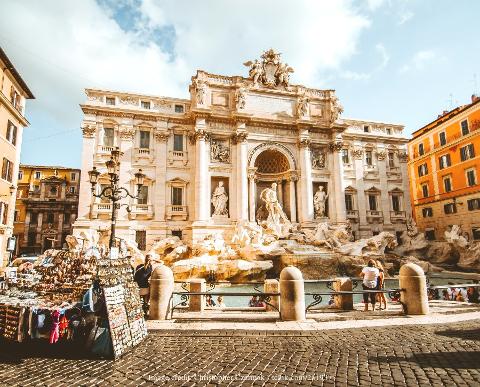 Explore the treasure map of Rome on this family-friendly private scavenger hunt tour of the Eternal City. Find clues to unlock the secrets of the past, hidden in plain sight, and enjoy a prize of a de
Itinerary Details
Explore the alleyways, monuments, and secrets of Rome in a fun and stimulating way, on this private family scavenger hunt, great for kids of all ages – with a well-deserved gelato to end! On your private scavenger hunt tour you will:


Enjoy a privately guided, family-oriented tour of Rome with all sorts of surprises included.
Engage your kids with a fun activity while exploring Rome's beauties in the historical centre; a really fun way to learn the histories, and even secrets, of the Eternal city.
Commence your scavenger hunt in the centre of Rome at Piazza di Spagna by the iconic Spanish Steps.
Work with your private guide to answer riddles and map out your route.
Journey through the historic centre of Rome, locating your clues and discovering the city's secrets as you go.
Make a wish by throwing in your coin at the magnificent Trevi Fountain.
Find out about the famous monuments, piazzas, churches and temples as you follow the map. 
Step inside the Pantheon with its incredible dome and gaze up at the oculus – the open-air "eye", a unique achievement in ancient architecture! 
Head over to Piazza Navona with Bernini's fascinating Fountain of the Four Rivers – will you be able to decipher the clues?
End with a very well-deserved gelato, a delicious Italian ice cream. 
This entertaining scavenger hunt is a great way to see all the most important and famous sights in Rome and keep the kids engaged and interested! Your tour starts at Piazza di Spagna and the Spanish Steps, where you will be given advice, clues and information before embarking on an exciting adventure through the city. 

Continue your hunt through the historic centre of Rome, and keep your eyes open for clues along the way- passing the majestic Trevi Fountain – spot the fake window? And pay a visit to the mighty Pantheon with its vast concrete dome and mesmerizing oculus. This is a chance to explore Rome in a stimulating way and invites kids to work together to win a prize. There is an ice cream included at the end too! 
Tour duration
3 hours
Type of tour
Walking tour – no transport costs are included. Your guide will help you get around on the day.
Tickets included
No tickets required
Prizes for the kids and ice cream for all!
Other inclusions
Food, drinks, and gratuities not included
Suitable for
Adventurous, Culture Vulture, Family
Attractions along this route:
Trevi Fountain
A beautiful Baroque fountain, built at the end of an ancient Roman aqueduct.
Spanish Steps
Once you climb Europe's longest outdoor stairs, enjoy a beautiful vista of Rome with St Peter's Basilica in the distance.
Pantheon
Perhaps ancient Rome's most astonishing architectural feat.
Piazza Navona
A lovely square on the former site of the Stadium of Domitian, boasting wonderful Baroque fountains.
Family Scavenger Hunt
Explore the best of Rome's highlights with clues to the past hidden in plain sight for your family!