Taste of Little Havana - Small Group Tour
Instant Confirmation
Private Tour
2.5 hr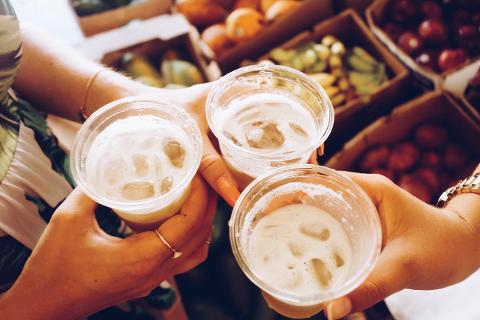 Enjoy a sensorial and immersive journey through Miami's vibrant Little Havana neighborhood, tasting the Cuban influence along the way.
Itinerary Details
Enjoy a sensorial journey through Miami's vibrant Little Havana neighborhood, and see how the Cuban heritage has shaped this part of town with its music, art, food, architecture and lifestyle- from a cigar factory, to the iconic Domino park, to the Cuba Ocho Art Museum. You will also taste some of the best cuban delicacies outside of Cuba. On your small group tour, you and up to 9 other guests, you will:


Commence where the people of Miami meet to drink Cuban coffee and swap stories 
Dance the day away at an iconic nightclub, famed for its Cuban-style food & drink 
Taste the freshest guava pastelitos, baked daily 
Watch cigar rollers at a factory
Uncover the secrets of Little Havana and Cuban identity
Learn about the exotic tropical fruits found in South Florida, whilst sipping on some refreshing guarapo 
Visit the Domino Park and take a stroll down Cuban Memorial Blvd
Indulge in artisanal gourmet ice-cream or sorbet 
Enjoy a picadillo-stuffed empanada at one of the oldest restaurants in the area.
Taste authentic Cuban cuisine at some of the best family owned and operated Cuban restaurants in the area! Sample the local cuisine- from guava pastries to chicken plantain cups to flan ice cream with tropical flavors. Whilst you eat, listen to the stories of the locals producing these tantalizing treats. 

This isn't simply a food experience, but a time to immerse yourself in Cuban identity and history. Learn about spiritual beliefs the community practices, including Santeria, and  feel the latin vibe with the local artists playing traditional cuban music. You will also watch the skilled Cuban cigar rollers, and generations past playing domino. 

Please note: Your health is our top priority, and we have put special measures in place to keep everyone safe during our tours. Following the expertise of health officials and regulators, we adopted a new policy and procedures to minimize physical contact and maximize the safety of everyone involved. Full details will be sent to you at the time of booking, but please note that we require guides and guests to wear a mask at all times, unless you are eating. 
Tour duration
2.5 hours 30 minutes
Type of tour
Walking tour – no transport costs are included. Your guide will help you get around on the day.
Tickets included
No tickets required
Other inclusions
Diverse collection of food tastings 
Alcoholic beverages
Knowledgeable & local guide 
Suitable for
Adventurous, Culture Vulture, Foodies
Attractions along this route:
Calle Ocho (Little Havana)
This neighborhood remains the vibrant Cuban heart of Miami. Filled with art galleries, busy restaurants, specialist Cuban shops (coffee and cigars), and so much more.
Domino Park
Sit back and watch locals play a game of dominos at Maximo Gomez Park.
Havana Cigar Rolling
Watch the intricate steps of cigar rolling at a Cuban cigar factory.
Latin Influence (Food)
Taste how Latin influence has helped shape the food scene in Calle Ocho.
Artisanal Ice-Cream
Indulge with an artisanal gourmet ice cream or sorbet with the tropical flavors of this cheery scoop shop.
Empanadas
Enjoy a picadillo-stuffed empanada at one of the oldest restaurants in the area.
Guarapo Juice
Slurp on fresh & fruity guarapo juice.
Ball & Chain
Have some rum at this historic nightclub, now a live-music venue with Cuban-style food & drink.