Private Walking Food Tour of the Mission District
Instant Confirmation
Private Tour
4 hr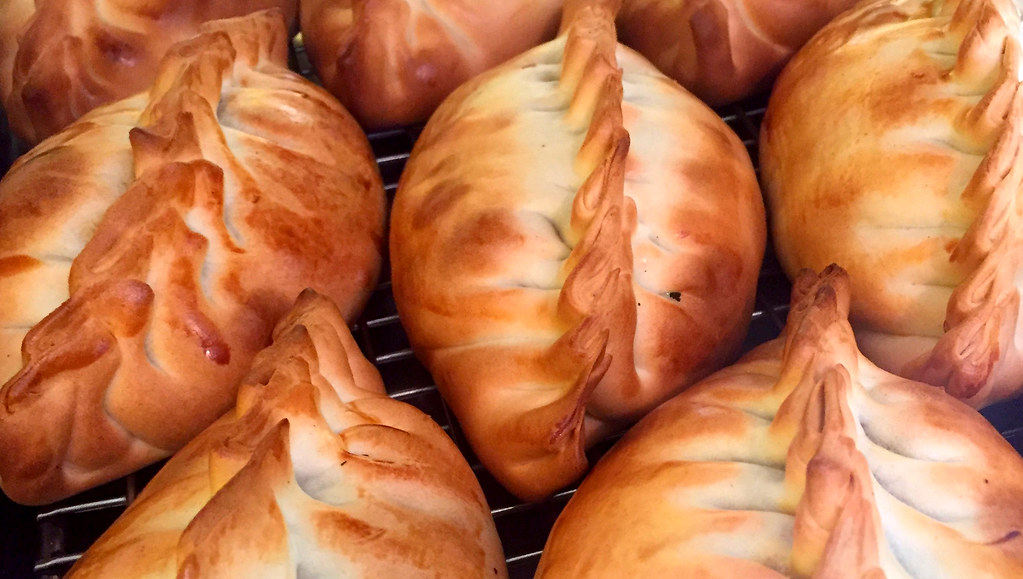 Indulge in culinary gems, explore colorful street art, and meet locals passionate about their neighborhood.
Itinerary Details
Known today for its Latin culture and trendy lifestyle, the Mission District is where San Francisco began in the 18th century. On your private walking food tour of the neighbourhood, you will:


Begin in Mission Dolores Park, popular with locals, and learn about the origins of the city.
See the Mission Saint Francis of Assisi, which is the oldest intact building in the city, dating back to the Spanish era. 
Enjoy a piping hot empanada or a Salvadoran pupusa as your first indulgent bite of the tour. 
Walk around the Clarion Alley Mural Project - a public space dedicated to socially-engaged and  innovative art, founded by a collective of resident artists.
See one of San Francisco's largest and most well-known street art installations, MaestraPeace at the Women's Building. 
Visit artisanal Dandelion Chocolate, where you will indulge in delectable brownie bites, made with single origin cacao beans. 
Rest your legs at a seated tasting at a taquería, where you will enjoy bites hand-picked by your local guide to give you the best exposure to local culinary delights. 
Your tour finishes at a local panadería, where you will learn about Mexican sweet breads and other bakery goods which keep the people of the Mission District satiated and happy. 
Whether this is your first trip to San Francisco or you've lived in the city your whole life, this walking food tour has something for you to learn and enjoy. You will learn about the first peoples who were living in the area for two thousand years prior to Spanish colonization, and the way the 1906 earthquake literally shook the landscape of people who made their home in the Mission District. For the last century, the neighbourhood has continued to evolve, and you will see the evidence of it in the architecture and street art - both of which continue to attract travellers and locals to it. Between four different tastings and the rich heritage of the Mission District, your knowledge of the neighbourhood's history and local foodie hot spots will have you ready to relocate at the next possible chance. 
Tour duration
4 hours
Type of tour
Walking tour – no transport costs are included. Your guide will help you get around on the day.
Tickets included
Food tastings at 4 locations 
Other inclusions
Gratuities optional
Suitable for
Couples, Culture Vulture, Family, Foodies
Attractions along this route:
Clarion Alley
The alley has had over 700 murals painted on it in its century spent exclusively devoted to supporting street artists, and receives over 200,000 visitors annually.
Mission Dolores Park
One of the most popular city parks, Mission Dolores Park offers great panoramic views of the city.
Misión San Francisco de Asís
The first San Francisco designated landmark, Mission Saint Francis of Assisi is the oldest intact building in the City, dating back to the Spanish era
Empanadas and Pupusas
Time for a freshly made Latin-American empanada at Venga Empanadas or Salvadoran pupusa at Panchitas.
Women's Building
An institution in the Mission District, the Women's Building proudly features the MaestraPeace, one of San Francisco's largest and best known murals.
Dandelion Chocolate
Dandelion Chocolate is a small batch, bean-to-bar chocolate factory focusing on single origin cacao beans.
Tasting at a Taquería
The mission district offers several tantalizing locations from which to taste mouth-watering local fare - quesadillas, burritos, tacos, and taquitos to name a few.
Mexican sweet bread
The 24th street corridor offers the most beautiful examples of local Chicano public art, import stores, and authentic panaderías (Mexican bakeries), where you will have the chance to taste Mexican sweet bread.