Royal Windsor: Private Day Trip from London including Windsor Castle
Instant Confirmation
Private Tour
6 hr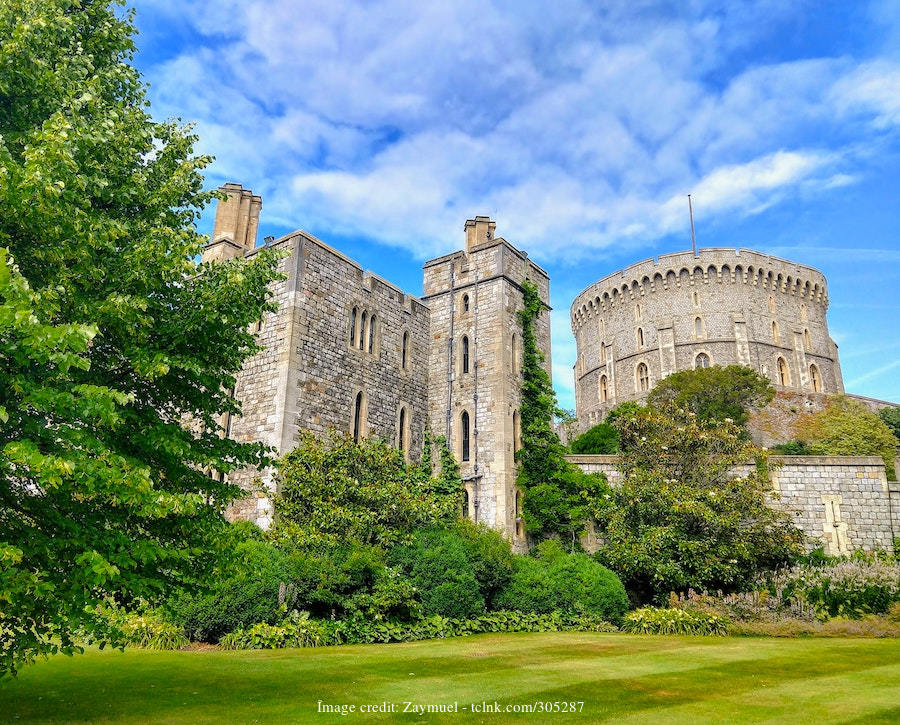 Enjoy a day trip to Windsor Castle, the late Queen Elizabeth II's favourite house and explore Eton, home of Eton College, one of the UK's most exclusive schools for princes and prime ministers alike.
Itinerary Details
Operated by: Travel Curious
Visit Her Majesty Elizabeth II's favourite home of Windsor Castle with St George's Chapel, dating back to 1070, and explore the historic town of Eton and the famous Eton College, an ancient school of princes and prime ministers for centuries, including Princes William and Harry and the former British Prime Minister Boris Johnson. 

On your private day trip from London, you will:


Travel by private transport from London to Windsor in an iconic London Black Cab with your private driver and your Blue Badge Tour Guide;
Enjoy a fully guided tour of Eton, see Eton College from the outside and learn about the fascinating history, uniforms, habits, and language of England's most famous all-boys public school and its illustrious alumni;
Visit the famous school outfitters and learn how to tie a Windsor knot;
Head to Windsor Castle – a magnificent 11th Century castle built by William the Conqueror in 1070 and reportedly Her Majesty's favourite royal home;
Enjoy a fully guided tour of the state apartments (with your qualified private guide and audio guide provided by the royal family). 
Admire the banqueting hall and impressive medieval suits of armour;
Learn about the working life of the Royal Family;
Step inside St George's Chapel as your guide gives you an in-depth tour of this historic building beloved of the royals;
See the changing of the guard at Windsor Castle (mornings only) and learn about the tradition of England's military pomp and pageantry;
Enjoy an easy transfer back to London. 

Experience the pomp and pageantry, royal splendour, and traditions of Royal Windsor and Eton on this lovely half-day guided private tour. You'll walk in and around Windsor Castle – the Queen's favourite residence, where she and His Royal Highness the late Prince Philip were quarantined during the pandemic. It was known affectionately as HMS Bubble!

Windsor is a working royal castle, and you'll visit the state apartments, where Her Majesty receives visiting dignitaries and heads of state. You'll see Queen Mary's exquisite dollhouse - inclusive of a library, globe, and leatherback chairs, which took over three years to complete and learn about working royal life. 

Your expert guide will show you around the magnificent St George's Chapel – another favourite of the Royal Family as a more intimate setting than Westminster Abbey in London. His Royal Highness Prince Harry of Wales was married to Ms Meghan Markle here, as was HRH Princess Eugenie to Jack Brooksbank. 

Most recently it was the chosen venue for the regal yet incredibly moving funeral of Prince Philip, the Duke of Edinburgh. Prince Philip was the Queen's husband of 73 years – and the longest-serving royal consort of all time. 

The chapel is also the burial place of several famous British monarchs and their consorts, including Henry VIII and Charles I.

Coming down the hill and over the river, you will leave Windsor and enter the impossibly quaint town of Eton. See the exterior of Eton College (not open to the public), where you will find yourself walking in the footsteps of 20 of the country's prime ministers, Oscar winners such as Eddie Redmayne, writers such as Ian Fleming, the author of the James Bond novels and Princes William and Harry.

 Step into one of the country's most famous tailors, where the college's uniforms are made, and perhaps learn to tie to the illustrious 'Windsor knot'. Enjoy popping your head into the array of different antique, art and quirky independent shops, and enjoy a relaxing and scenic drive back to London. 


Please note: As Windsor Castle is a working royal palace, sometimes the entire Castle or the State Apartments within the Castle need to be closed at short notice. We will endeavour to be in touch with you as soon as we have this information.Tour duration
6 hours
Type of tour
Driving tour: Private Black Cab throughout the tour
Tickets included
- English Speaking Tour Guide
- Black Cab and driver throughout the tour
- Windsor Castle Admission Tickets
Other inclusions
- Hotel Pick-Up & Drop-Off from Central London
- Food & Drink are not included
- Gratuities optional
Suitable for
Culture Vulture, Family, Friends, History Buffs
Attractions along this route:
Eton College
An iconic British public school founded in the 15th century, alma mater to 19 former prime ministers.
The Windsor Castle
Windsor Castle is the oldest continuously occupied palace in Europe which was built in the 11th century by William the Conqueror.
St George's Chapel, Windsor Castle
Built in the fourteenth century, St George's Chapel at Windsor has played host to numerous royal weddings and funerals and is one of England's most visited sites.
The State Apartments
Inside Windsor Castle are three wards of state apartments - the upper ward rivals the grand decor of Versailles.
Queen Mary's Doll House at Windsor
Queen Mary's Dolls' House is the largest dolls' house in the world. Built between 1921 and 1924 for Queen Mary, consort of George V, by the leading British architect Sir Edwin Lutyens, it includes contributions from over 1,500 of the finest artists, craftsmen and manufacturers of the early twentieth century.
Traditional college uniform tailor shop
Learn the inside of the classic British tailoring practices.