The Best of San Diego: Private Walking Tour including USS Midway
Instant Confirmation
Private Tour
4 hr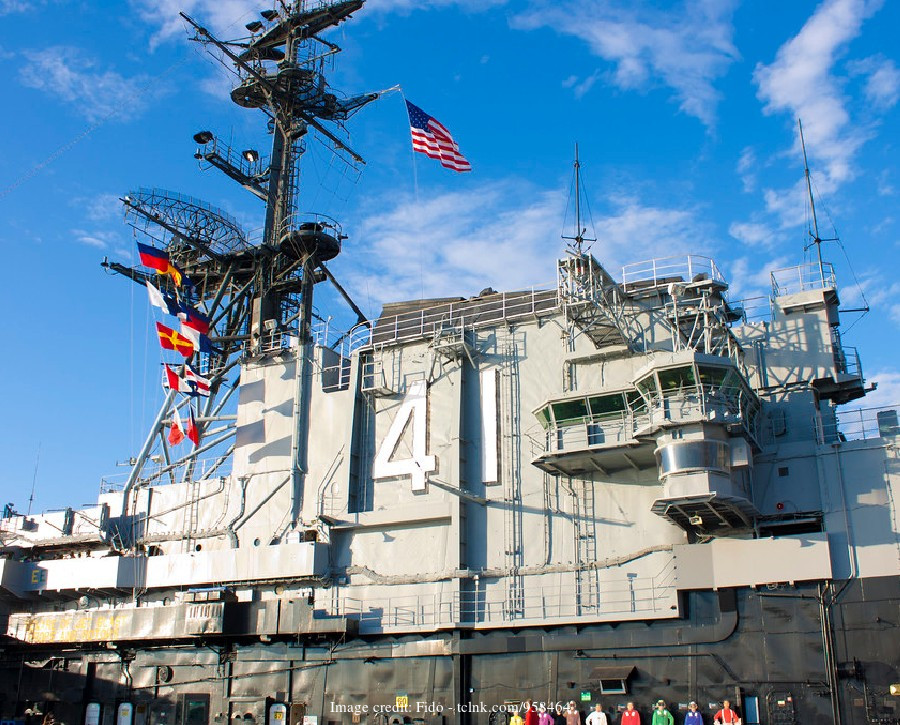 Explore America's finest city on this private walking tour and discover the best of the multicultural city of San Diego including a self-guided tour of the USS Midway.
Itinerary Details
Operated by: Travel Curious
Discover the history and culture of San Diego, known as "America's finest city", the second-largest in California with a population of around 1.4 million people. With a warm beautiful weather all year round, world-famous attractions and an interesting culinary scene, San Diego is a great destination for those who want to learn more about its culture, diversity or engage in outdoor activities.

On your private walking tour of San Diego, you will:


Discover the Santa Fe Depot, a historic train station in stunning Revival style architecture, built for the 1915 Panama-California Exposition which celebrated the opening of the Panama Canal;
Pass by the Contemporary Art Museum, which rotates exhibitions from around the world, as well as a permanent collection of works by regional artists;
See the century-old US Grant Hotel, a historic luxury hotel built in 1910 that boasts stunning Beaux-Arts architecture with a rich Prohibition-era speakeasy history;
Walk past the Balboa Theatre, a venue listed on the National Register of Historic Places;
Relish the buzz of the Gaslamp Quarter where a lively string of eateries, cafés and bars beg exploration;
See the home of the MLB's San Diego Padres, Petco Park from the outside;
Explore Seaport Village and enjoy beautiful views of San Diego Bay;
Snap a photo at the Unconditional Surrender Statue, the famous statue featuring a sailor kissing a nurse which marked the end of WWII;
End your tour at the USS Midway for a self-guided tour where you will enjoy interactive experiences that tell the history of the ship and its crew.

On your tour, you will see several of the city's highlights, including the Santa Fe Depot, an elegant railroad station built for the 1915 Panama-California Exposition. 

Renowned for its soaring towers and tiled domes, this reminder of California's Spanish heritage reflects the resplendent Colonial Revival architectural style. Natural redwood beam ceilings hung with bronze chandeliers and plenty of natural light characterise the interior. 

You will also visit one of the city's most elegant hotels – The US Grant Hotel, a building of Art Deco glamour that has welcomed guests for over 100 years. Famed as a Prohibition-era speakeasy, the lobby is adorned with Empire-era furnishings that reflect the style of Ulysses S. Grant Jr., who built the 11-story hotel in 1910 to honour his father, the nation's 18th president. 

Visit the Gaslamp Quarter, where a buzzing collection of tequila bars, taco restaurants and funk boutiques forms the urban playground of the city. Next, pass by Petco Park, the sporting home of the San Diego Padres, and see Seaport – a picturesque century-old harbour-side. 

Your private guided tour ends at the USS Midway Museum, where you will part ways with your guide to begin your self-guided audio discovery of the life of an enlisted sailor on this former US Navy aircraft carrier. 
Tour duration
4 hours
Type of tour
Walking tour: no transportation is included
Tickets included
- English-speaking tour guide
- USS Midway Museum admission tickets for a self-guided tour
Other inclusions
- Gratuities optional
- Hotel pick-up and drop-off are not included
- Food & drinks are not included
Suitable for
Couples, Culture Vulture, Family, History Buffs
Attractions along this route:
Gaslamp Quarter
Historical neighborhood in San Diego downtown. Many different architectural buildings to discover.
Seaport Village
One of downtown's many places to stop for a snack and walk along the harbor.
U.S. Grant Hotel
The U.S. Grant Hotel is a historic hotel in downtown San Diego. It is listed on the National Register of Historic Places.
Petco Park
Petco Park is home to the only team in major league baseball whose name is not in English - the San Diego Padres.
Santa Fe Depot
Over a century old, the Santa Fe Depot's Spanish Colonial Revivalist style has landed this operational train station on the National Register of Historic Places.
USS Midway
This US Navy aircraft carrier was commissioned in 1945, served the entire length of the Cold War, and was decommissioned in 1992. It is now a popular museum.