Full Day Highlights of San Diego in a Private Vehicle
Instant Confirmation
Private Tour
10 hr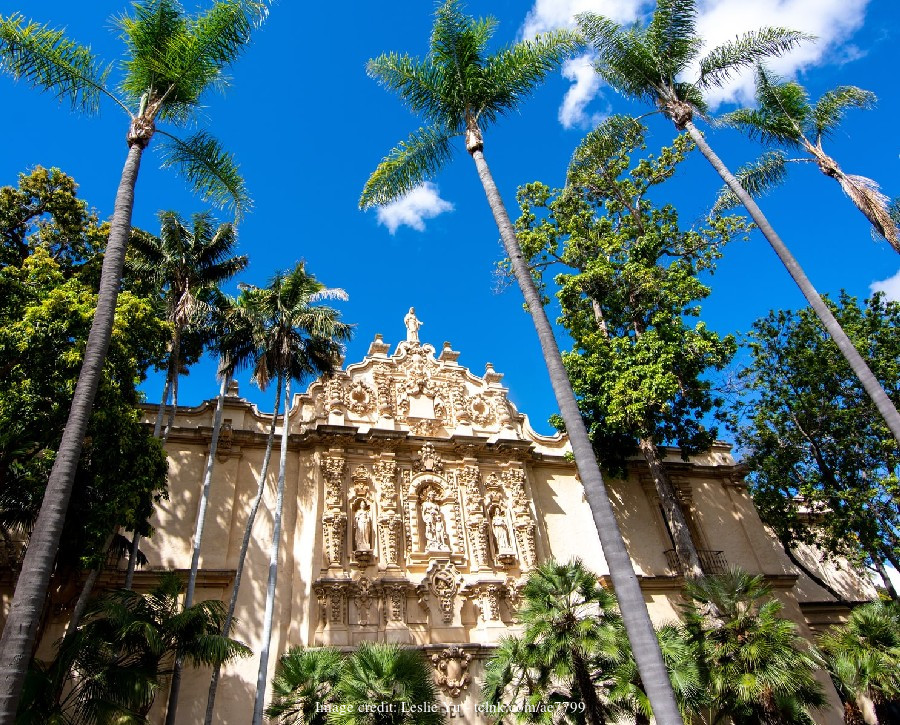 Visit the highlights of the city from La Jolla and the Gaslamp Quarter to Balboa Park and La Jolla.
Itinerary Details
Operated by: Travel Curious
Discover the best of San Diego, with its spectacular Spanish colonial architecture, rich Mexican heritage, and seventy miles of coastline. On your full-day highlights tour, you will:


Enjoy hotel pick-up and drop-off by your private driver-guide, who will escort you throughout the day. 
Visit stunning La Jolla Cove and enjoy marine life and the bay. Take a photo stop at Soledad Mountain with amazing views on downtown San Diego, Tijuana, Mexico and Mission Bay. 
Walk around San Diego Old Town and the Spanish Mission. Enjoy a great lunch at one of the authentic Mexican restaurants on San Diego Avenue.
Learn about Balboa Park, San Diego's World Fair location. Visit the Botanic Garden and see the several great museums and Rose Gardens.
Visit Cabrillo National Monument and enjoy another stunning view of Downtown San Diego, Coronado Island and Tijuana Beach. 
Enjoy a walk around the waterfront, with a photo stop at the famous USS Midway, before exploring Gaslamp Quarter.
Your guide will happily give you dinner recommendations in the Gaslamp Quarter or take you back to your hotel to end your day. 

On this fascinating in-depth Private Full-Day San Diego Highlights tour, you will discover much about California's second-largest city, from its 'discovery' by Rodriguez Cabrillo in 1542, to the indigenous Kumeyaay peoples who occupied the area 12,000 years prior to European arrival. Learn about the settlement of San Dieguito and the cultural, socio-political and historical developments that powered it to a city of a population of 1.4 million. With a deeply embedded Mexican heritage, the legacy of San Diego's place in the Mexican Empire from 1821 is a fascinating story. An Italian community, established in Waterfront Park in the early 19th century, has also shaped the culture of the city. See for yourself why San Diego - or Sandie as the locals call it - is dubbed America's Finest City.

On the San Diego Private Half-Day Highlights tour, you will visit several of the city's major historical sites –including Cabrillo National Monument and Balboa Park, quaint neighbourhoods, and Coronado Island - a picturesque peninsula blessed by gorgeous beaches, tidal pools, and coves. Soak up the buzz of the Gaslamp Quarter, the architecture of Old Town, and the sprawling green space of Balboa Park. San Diego offers plenty of mouth-watering options for lunch, from delicious fish tacos to homemade pasta, and your guide will happily direct you to their favourites in Old Town. Visit a local beach, and enjoy a laid-back hippy vibe and browse artisan trinkets before returning to explore the Gaslamp Quarter. At the end of the tour, your guide will drop you off back at your hotel or somewhere central of your choosing. 


Tour duration
10 hours
Type of tour
Driver tour - you will have your own luxury private vehicle accompanying you throughout the tour.
Tickets included
Entrance to Cabrillo National Monument.
Other inclusions
Gratuities optional
Food & drinks are not included.
Suitable for
Culture Vulture, Family, Friends, Looking for Local
Attractions along this route:
Gaslamp Quarter
Historical neighborhood in San Diego downtown. Many different architectural buildings to discover.
Seaport Village
One of downtown's many places to stop for a snack and walk along the harbor.
Coronado Island
Famous and gorgeous island located right next to San Diego.
Balboa Park
Beautiful park in the heart of the city. Home to many museums and the world-famous San Diego Zoo.
Old Town San Diego
Old Town is the historic heart of San Diego. Created in 1769, Old Town San Diego was California's first settlement with only a mission and a fort.
La Jolla
La Jolla cove has great ocean views, art collection and the sea-lions to entertain you.
Ocean Beach
One of San Diego's bohemian neighborhoods, Ocean Beach is an idyllic beach for passing a day in the sand and wandering the pier for a bite.
La Jolla Seals and Sea Lions
No trip to La Jolla is complete without spotting some of the beach's famous wildlife. The area's marine mammals have made La Jolla their favorite place for birthing pups.
Cabrillo National Monument
The monument commemorates the landing of Juan Rodríguez Cabrillo at San Diego Bay on September of 1542.