San Diego Driving Tour: Gaslamp Quarter, Balboa Park, and Old Town
Instant Confirmation
Private Tour
5 hr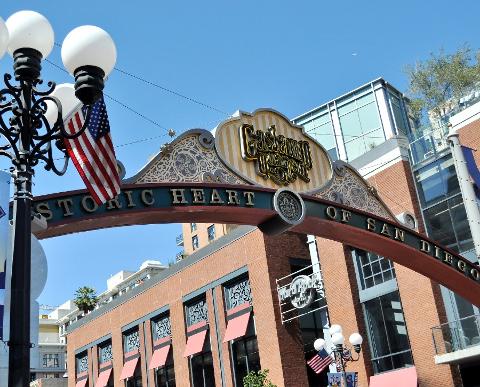 Find out why San Diego is called 'America's finest city.'
Itinerary Details
 Discover the compelling character of California's second-largest city, renowned for its fascinating Mexican heritage, resplendent gardens, historic streets and fine stretch of Pacific Coast.


Visit stunning La Jolla Cove and enjoy marine life and the bay. Take a photo stop at Soledad Mountain with amazing views on downtown San Diego, Tijauna, MX and the Mission bay. 
Walk around San Diego Old Town and the Spanish Mission. If you book the morning tour, enjoy a great lunch at one of the authentic Mexican restaurants on San Diego Avenue.
Learn about Balboa Park, San Diego's World Fair location. Visit the Botanic Garden and pass the several great museums and Rose Gardens.
Take a photo stop at the famous USS Midway followed by walking tour in San Diego's nightlife area the Gaslamp Quarter. 
In 1867, when Alonzo Erastus Horton stepped ashore from a San Francisco steamer he trod on land that would, one day, be the heart of San Diego. Awed by what he found, Horton declared it "the prettiest place for a city I ever saw." Since then millions of visitors have echoed the sentiments of this early explorer, the single most influential arrival in San Diego - although not the first to discover its beauty. Juan Rodriguez Cabrillo claims to have discovered San Diego Bay in 1542, some 200 years before Europeans settled the area. In truth, however, the indigenous Kumeyaay peoples had been living in the area for as long as 12,000 years prior to any European 'discovery' with the Southern Californian coastal region's first Americans, now called the San Dieguito, calling it home in around 9000 B.C. Today this once uncharted paradise belongs to an urban population of around 1.4 people, with San Diego - or Sandie as the locals call it - the second largest Californian city.
On your fascinating private San Diego half day highlights tour you will discover the city's deeply embedded Mexican heritage and will explore the legacy of San Diego's place in the Mexican Empire from 1821. You will understand what the American-Mexican war, 27 years later, meant for California and the USA. San Diego's Italian community, established in Waterfront Park in the early 19th century, has also helped shape the culture of the city with its Little Italy Mercato Farmers' Market, pizzerias, ice cream parlours and  gourmet food stalls. Unsurprisingly, San Diego is gaining a reputation for its diverse and taste-rich food scene. 

On the San Diego half day highlights tour you will visit many of the city's major historical sites, neighbourhoods and parks, including Balboa Park, the elegant architecture of the Gaslamp Quarter, the Old Town's rich culture and the beautiful coastal stretch of some of San Diego's beaches.  Through the local insight of your private guide, you will be introduced to some of San Diego's lesser-known corners with plenty of opportunity to grab some fabulous photographs of the city's most picturesque landmarks, be it quaint Victorian streets, bloom-filled gardens, or the stunning cliff-strewn coastline that are home to seals, marine birds and rugged sea caves. 
Tour duration
5 hours
Type of tour
Driver tour - you will have your own luxury private vehicle accompanying you throughout the tour.
Tickets included
Entrance to Cabrillo National Monument
Suitable for
Family, Friends, Intellectually Curious, Looking for Local
Attractions along this route:
Gaslamp Quarter
Historical neighborhood in San Diego downtown. Many different architectural buildings to discover.
Balboa Park
Beautiful park in the heart of the city. Home to many museums and the world-famous San Diego Zoo.
Old Town San Diego
Old Town is the historic heart of San Diego. Created in 1769, Old Town San Diego was California's first settlement with only a mission and a fort.
La Jolla
La Jolla cove has great ocean views, art collection and the sea-lions to entertain you.
Petco Park
Petco Park is home to the only team in major league baseball whose name is not in English - the San Diego Padres.
La Jolla Seals and Sea Lions
No trip to La Jolla is complete without spotting some of the beach's famous wildlife. The area's marine mammals have made La Jolla their favorite place for birthing pups.