Private Walking Tour of Venice Beach
Instant Confirmation
Private Tour
2.5 hr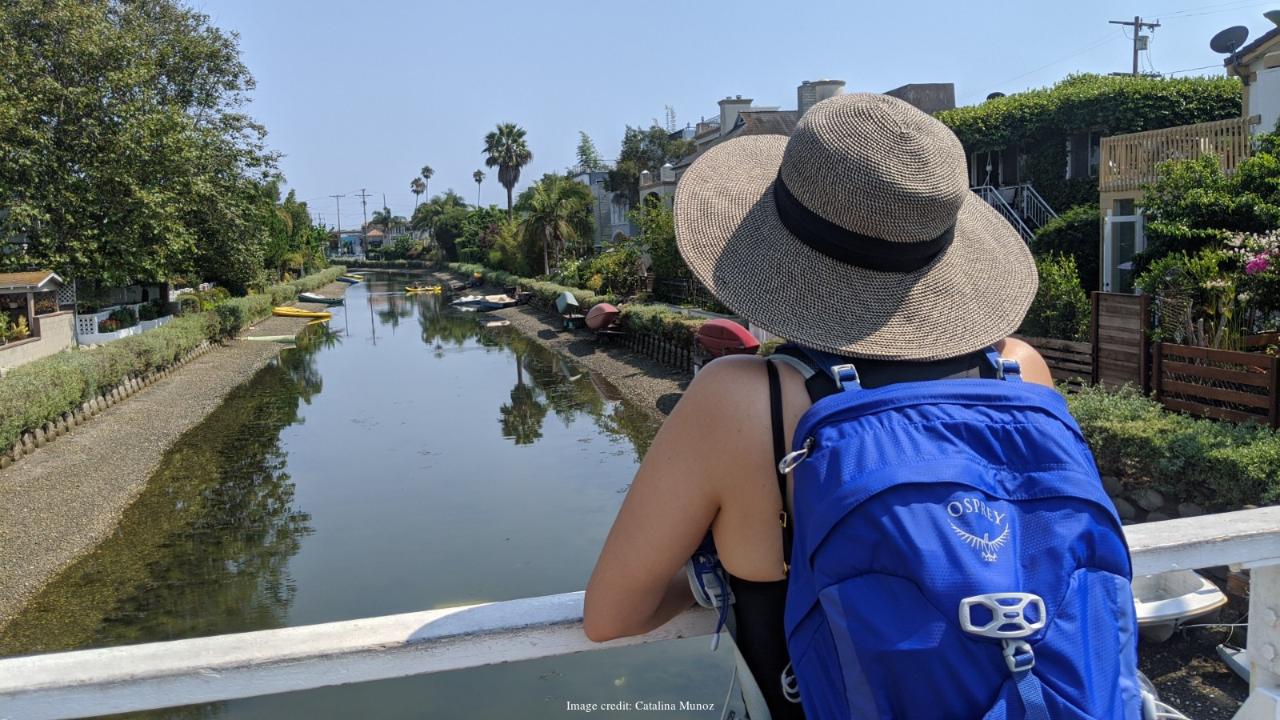 Dive into the diversity of culture, scenery, and food of Venice Beach on a private walking tour including "The Coolest Block in America".
Itinerary Details
Operated by: Travel Curious
A day in Venice Beach sounds like the perfect way to spend a day, but its' complexity of culture and dizzying streets can leave one feeling lost. The best way to relax in all the neighbourhood has to offer is through a private tour with a local. On your private walking tour of Venice Beach, you will:


Meet your guide at Menotti's Coffee Stop, a classic coffee shop with an old-school vibe. 
Immerse yourself in the laid-back beach culture of Venice, as you walk the quiet streets along the Venice Canals.
Visit the famous Muscle Beach, with its exhibitionists, souvenir stands and buskers.
Experience the bustle of the Venice Beach Boardwalk, with its eclectic mix of surf shops, galleries and eateries.
Marvel at agile skaters with a visit to the Venice Skate Park.
Gain insight into LA's gentrification, and the neighbourhood revival of Venice Beach.
Explore Venice's bustling main street, Abbot Kinney, dubbed "The Coolest Block in America."
Finish the tour at Salt & Straw, a fabulous ice cream shop known for its unique gourmet flavours.
Los Angeles is a sprawling metropolis – each neighbourhood has its own unique culture, with residents coming from the four corners of the globe, making it a truly world-class destination. Venice has a healthy mix of old and new; the quintessential feel of both classic LA and ultra-modern sensibilities. Get an insider's look into one of America's iconic beach neighbourhoods. 

Your private tour will capture the melting pot that is Venice and discover that the history of this place is as fascinating as the people-watching. There is an 'ethical business' feel that resides here in Venice, where even the upscale has maintained the laid-back Californian vibe. A refreshing beverage is included along the route – you and your guide will decide when and where you want to stop and indulge. Your tour finishes at Salt & Straw, where your guide will leave you to enjoy the best ice cream on the West Coast.
Tour duration
2.5 hours 30 minutes
Type of tour
Walking tour – no transport costs are included. Your guide will help you get around on the day.
Tickets included
- English-speaking Guide
Other inclusions
- An ice cream along the walk
Suitable for
Couples, Family, Foodies, Friends, Intellectually Curious
Attractions along this route:
Venice Beach
There is never a dull moment. From the boardwalk to Muscle Beach, there's excitement at every turn.
Venice canals
The origins of Venice California. A beautiful a relaxing hidden gem by the beach.
Abbot Kinney
Just minutes from Venice Beach, Abbot Kinney Boulevard is a mile long strip of the latest fashion, art and food.
Muscle Beach
Alleged to be the home of the American fitness boom, the movement began in the 1930s. Since then Muscle Beach has become a 'must-see' on an LA trip.
Menotti's Coffee Stop
Capturing what travellers consider quintessential vibes of old and new Venice, it's a must-stop for anyone needing a buzzy pick-me-up.
Venice Beach Boardwalk
The promenade is at the heart of the beach for all travellers - with restaurants, hundreds of shops - both pop-up and permanent, and locals who encapsulate the clashing nature of Venice Beach.
Venice Skatepark
Venice Beach is known not just for its muscly people and surfers, but also its' skaters who flock to the skatepark at all hours of the day to show off and try new tricks.
Salt & Straw
An ice cream company that's so much more than scooping delicious flavors - it's part of the movement of stakeholder driven, sustainable businesses and fits in at home in Venice.