Amsterdam Small Group Food Tour
Instant Confirmation
Private Tour
3.5 hr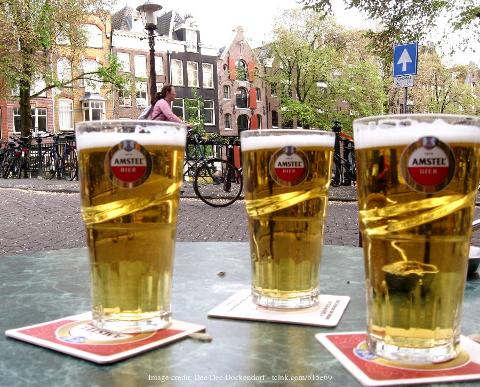 Taste some of the best food in Amsterdam on a small-group food tour of the Jordaan District, with several tastings and a beer included.
Itinerary Details
Operated by: Travel Curious
Explore one of Amsterdam's creative centres on a small group walking food tour of the Jordaan district. On your food tour, you will:


Enjoy six tastings and a drink throughout the Jordaan district.
Explore beer gardens and historic cafes along the canals. 
Try several Dutch dishes which have been influenced by the cultures of the former colonies, including Suriname and Indonesia. 
Taste mouth-watering stroopwafels and traditional gouda. 
Uncover the district's unconventional history, while escaping the throngs of tourists who rarely visit the area. 

The beautiful Jordaan District, traditionally a rather poor neighbourhood, attracted amazing artists and poets, including Rembrandt and the famous 17th-century Dutch writer Joost van den Vondel. Now it is a bustling centre of creativity, full of young artists, entrepreneurs and trendy students taking their coffee in the myriad trendy cafes and restaurants. On your small group walking food tour of the Jordaan District, you'll step out of the world of tourism and into an oft-undiscovered neighbourhood, rich with over four hundred years of history and filled with amazing culinary treats. Be sure to come on this tour hungry, and we promise you will leave full!


Tour duration
3.5 hours 30 minutes
Type of tour
Walking tour: no transportation is included
Tickets included
No tickets are required.
Other inclusions
- Various tastings and drinks along the way.
- Local foodie guide
- Extra food & drinks not included
- Gratuities not included
Suitable for
Couples, Family, Foodies, Friends, Seniors
Attractions along this route:
Jordaan district
A former hotbed of leftist politics, this picturesque district has a vibrant and varied local community in its courtyards, cafés and restaurants.
Craft Beer
Say cheers to craft beer!
Gouda Cheese
Taste this sweet and creamy, yellow cow's milk cheese named Gouda.
Café Papeneiland
Traditional cafe best known for its beer & Dutch apple pie, located by the canalside.
Smoked Sausage
Taste Amsterdam's best-smoked sausage from a family-run butcher that's been in business for over a century.
Herring
Learn why herring is so important to the Dutch and eat it the typical "Amsterdam way"!
Brouwersgracht canal
Walk over the famous Brouwersgracht canal and learn why it is so important to the history of Dutch beer.
Stroopwafel
Indulge in a traditional stroopwafel that will leave you wanting more.