The Lower East Side: An American Immigration Experience
Instant Confirmation
Private Tour
2.5 hr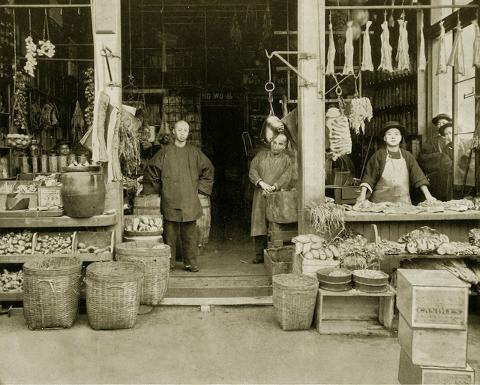 On this walking tour of The Lower East Side, learn about immigration waves from past centuries.
Itinerary Details
On this walking tour, you will uncover the history of immigration at The Lower East Side, spanning across two centuries. Explore the gentrified blocks and see how modern culture has merged with historical sights. Immerse yourself in the sights, sounds, and smells of this neighbourhood! 


Explore the history of immigrant populations at Lower East Side 
Learn about the waves of immigration, spanning across two centuries
See how the Lowest East Side is rapidly becoming gentrified 
Lower East Side (LES) was once part of the sprawling estate of loyalist James De Lancey, later it would become an American icon, symbolising the first home for the massive waves of immigrants seeking a better life.   And so the story unfolds:  Europeans came in droves; Germans in the early 1800s, establishing kleine deutschland, followed by Eastern and Southern Europeans. After WWII, a new wave settled, from Puerto Rico and Dominican Republic.  The housing in which these immigrant populations lived, the TENEMENT, became synonymous with overcrowded living conditions.  Today, store signs are now in Chinese  as this new immigrant group has replaced the previous ones.  Gentrification is fast changing the neighbourhoods character, especially north of Delancey Street.   Some of the older houses of worship still exist, others have either been demolished or changed direction.  New to the Lower East Side are the small storefront Buddhist Temples.   And so the story continues! 
Tour duration
2.5 hours 30 minutes
Type of tour
Walking tour – no transport costs are included. Your guide will help you get around on the day.
Tickets included
No tickets required
Other inclusions
Gratuities optional
Customisable - simply ask us
Suitable for
Family, History Buffs, Intellectually Curious
Attractions along this route:
Manhattan Chinatown
A bustling district home to the largest Chinese population in the Western Hemisphere.
Eldridge Street Synagogue
Built in 1887, the Eldridge Street Synagogue remains a historic landmark in Manhattan's Chinatown neighborhood.
Kehila Kedosha Janina Synagogue and Museum
A synagogue built in 1925-27, which now functions as a museum too.
Katz's Delicatessen
An iconic Jewish deli, serving traditional culinary treats since 1888.
Mahayana Buddhist Temple
NYC's largest Buddhist temple, located at the foot of the Manhattan Bridge in Chinatown.