Secret Food Tours London Bridge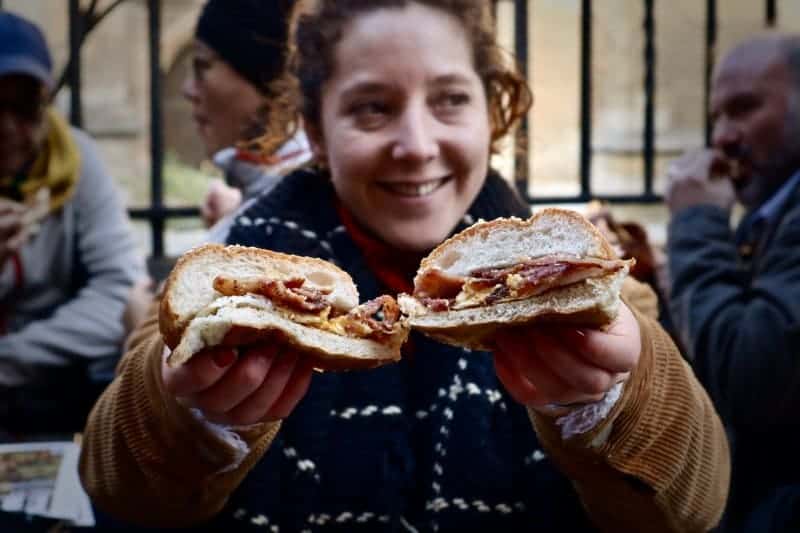 On our Secret Food Tour: London Bridge, you'll enjoy a variety of classic British foods such as award-winning Fish & Chips, World Famous Sausage Rolls and traditional Bacon & Egg Baps, tasters from street food vendors, Englis
Itinerary Details
Operated by: Secret Food Tours - GBP - Europe/London
⠀⠀⠀⠀⠀⠀⠀⠀⠀⠀⠀⠀⠀⠀⠀⠀⠀⠀⠀⠀⠀⠀⠀⠀⠀⠀⠀⠀⠀⠀⠀⠀⠀⠀⠀⠀⠀⠀⠀⠀⠀⠀⠀⠀⠀⠀⠀⠀⠀⠀⠀⠀⠀⠀⠀⠀⠀⠀⠀⠀⠀⠀⠀⠀⠀⠀⠀⠀⠀⠀⠀⠀⠀⠀⠀⠀⠀⠀⠀⠀⠀⠀⠀⠀⠀⠀⠀⠀⠀⠀⠀⠀⠀⠀⠀⠀⠀
First, you'll eat a bacon and egg bap in the famous Borough Market.
Our second stop includes an award-winning fish and chips.
Next up, we'll sample the best traditional sausage roll in town.
You'll visit a historic pub, to try a selection of British cheeses served with fruit, crackers, and chutney. Washed down with English cider.
Finally, we'll dine on a classic English dessert, served with a pot of refreshing breakfast tea.
As with all our tours, there's our delicious Secret Dish.