Midtown Manhattan & Empire State Observatory: Private Walking Tour
Instant Confirmation
Private Tour
3 hr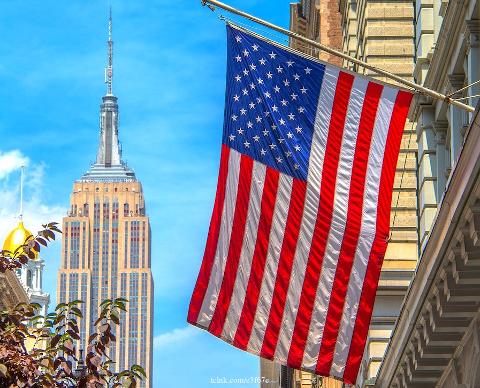 See NYC's most famous sights in Midtown Manhattan on this private tour and discover Times Square, see Grand Central Terminal, walk past the Rockefeller Center and go up the Empire State Observatory.
Itinerary Details
Operated by: Travel Curious
South of Central Park lies one of the world's most important cultural and business centres. With many of the city's most famous sights, Midtown Manhattan is one of the best places to experience the spirit of New York. Soak up its unique ambience, breathe in its frenetic pace, and seek out its unforgettable highlights. 

On your private tour, you will: 


Meet your private guide beside the greenest heart of New York City, Central Park;
Stroll glamorous, affluent Fifth Avenue to gaze at the world-famous window displays such as Saks Fifth Avenue;
Marvel at Neo-Gothic St Patrick's Cathedral - the city's beacon of Catholicism since 1878;
Admire some of Manhattan's most beautiful Art Deco structures, like the Rockefeller building, and Lawrie's statue of Atlas;
Step into the bright neon lights of Times Square, NYC's most famous intersection, a monumentally busy mecca for tourists, shoppers and protesters;
Learn about the city's rich architectural history, seeing the classics including the Chrysler Building and Grand Central Terminal; 
Finish your experience with jaw-dropping views from the Empire State Building observation deck, arguably one of the most iconic landmarks in the world. 
Conjure up images of New York City, and it will be Manhattan: the ritzy, glitzy heart of the Big Apple jam-packed with big-name attractions. If there is a per-place limit on iconic landmarks, Manhattan flouts the rules - squeezing Central Park, the Empire State Building, the Met and MoMA, Times Square's 3,685-square-foot flashing LED screens and Broadway's bright lights into 22.7 small square miles. 

Well known by actors and stage junkies, New York's dazzling Theatre District has been part of Manhattan since the late 19th century and its rich history provides a glorious mix of greasepaint, star-spotting and backstage gossip. While in the bustle of Times Square, learn how it earned its name when the New York Times opened an office there and erected an electronic news ticker - "The Zipper'' - in 1928. 

Though the newspaper office has relocated, the area remains a media hotspot, serving as host and home to the likes of MTV and Condé Nast. Times Square is an icon, a Hollywood backdrop, and the heart of the Big Apple, and where there is proof - should you need it - that New York is the city that never sleeps. 

After a long stroll past New York's Public Library, depart from your guide in front of the Empire State Building, where you will enjoy tickets to the top of the Observation Deck on the 86th floor to retrace your steps and gaze out upon the city that never sleeps. 

Please note: your tour guide will finish the tour at the base of the Empire State Building, and will guide you to the correct line with your tickets for the observation deck, where you are free to explore the views at your leisure. 
Tour duration
3 hours
Type of tour
Walking tour: no transportation is included
Tickets included
- English Speaking Guide
- Tickets to the Empire State Building Observation Deck
Other inclusions
- Gratuities optional
- Food and drink are not included
- Hotel pick-up and drop-off are not included
Suitable for
Couples, Family, Friends, History Buffs
Attractions along this route:
Empire State Building
The building that defined an epoch, it stood as the world's tallest for over 40 years.
Fifth Avenue
The world's most prestigious (and expensive) shopping street.
Times Square
Neon-lit and monumentally busy, this most famous of intersections is a mecca for tourists, shoppers and protesters.
New York City Public Library
This magnificent building holds a collection of over 50 million volumes.
Bryant Park
A green oasis amongst skyscrapers and the hubbub of city life, popular with city workers taking a break.
Grand Central Station
One of the USA's most famous landmarks, this historic transport hub made New York what it is today.
Chrysler Building
A stunning Art Deco pinnacle, the Chrysler was the world's tallest building when it opened in 1930.
St Patrick's Cathedral
This imposing Neo-Gothic construction has been the beacon of Catholicism in New York since 1878.
Rockefeller Center
An iconic complex of Art Deco buildings and public art, commissioned by the Rockefeller family.
Radio City Music Hall
A beloved entertainment venue that has earned the moniker of 'Showplace of the Nation.'
Broadway
There's a show for everyone in the world's premier theatre district.