Finding Fitzrovia Private Walking Tour
Instant Confirmation
Private Tour
2 hr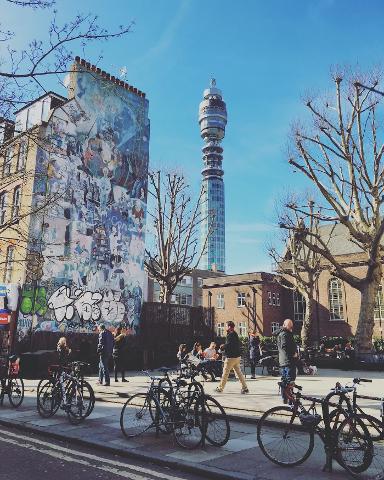 Delve into the subculture of Fitzrovia and its many famous inhabitants through the years on short private walking tour.
Itinerary Details
​Fitzrovia is an area that never ceases to fascinate. It only first appeared as a named area on an Ordnance Survey maps in 1994, but it has been firmly on the map for artists, writers, showmen and innovators since the 18th century. 

On this private neighbourhood walking tour, you will: 
Uncover the stellar cast of characters who have lived, worked and enjoyed more than their fair share of tipples. 
Hear stories of Charles Dickens, Bob Dylan, Virginia Woolf and Marie Stopes. 
Enjoy tales of anarchists, bad behaviour, inspiring developments in medicine and science, scandalous behaviour and hard work and maybe even find a pub or two! 
Fitzrovia has been a hub for immigrants throughout the years, it has attracted revolutionaries and artists, workers and authors and artists. Its pubs have numerous stories of the larger than life characters who have shared copious pints between their four walls. Throughout its history and through today it has served as the centre of medical work, from the grim Cleveland Street Workhouse and its pioneering doctor to the cutting edge technology of the research currently being done there. 

From the gracious houses of Fitzroy Square, to the surviving workers houses and one of London's most visible landmarks and the new building projects it is a place with a wealth of stories and discoveries that remains a community where people live, work and play. Come with us and find it.
Tour duration
2 hours
Type of tour
Walking tour – no transport costs are included. Your guide will help you get around on the day.
Tickets included
No tickets required. 
Suitable for
Couples, Friends, History Buffs, Intellectually Curious
Attractions along this route:
Fitzrovia
With its fascinating past and ever changing present, Fitzrovia finds itself at the centre of London life.
Fitzroy Square
This home is a literary treasure trove, having once been the home to George Bernard Shaw, and then Virginia Woolf decades later.
BT Tower
At 189 metres high, BT Tower has some of the best aerial views of London, despite being considered an eyesore by many.
Charles Dickens
One of Britain's most famous writers, Dickens lived in several homes in London, including one in the centre of Fitzrovia.
Pollock's Toy Museum
With more than a century and a half of history, the museum is a storied London institution.