Private Wine Tasting Excursion in Napa Valley
Instant Confirmation
Private Tour
8 hr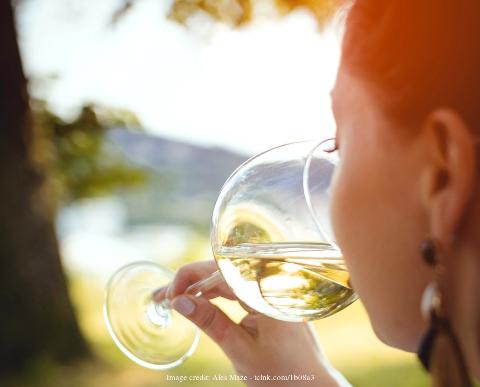 Enjoy a day of wine tasting in America's most famous wine region -- Napa. Visit two wineries, with both tastings included in the tour.
Itinerary Details
Discover the world-famous Napa Valley scenery and world-famous wine, on this informative experience.  On your private excursion to Napa, you will:


Enjoy hotel pick up and a scenic drive from the city to the rolling landscapes of Napa Valley Wine Country. 
Enjoy tastings at two different wineries for all-inclusive tastings, learning about each of their varietals. 
Learn about tasting wine, principles of viticulture and oenology, and the history of Napa Valley. 
Hear the story of the famous 'Judgment of Paris' when Chateau Montelena wine was selected as one of the world's best wines, in a blind taste test against the French winemakers. 
Indulge in new world wines, and learn what makes Napa's appellations unique, with countless awards given to the county's winemakers. 
Seize the opportunity to become wine club members of wineries and have wine arrive at your door throughout the year. 
Indulge in lunch in one of the valley's historic towns and sample some of the best of California's farm-to-table foods. Your guide will drop you off after your first tasting and pick you up in time for your second tasting. Please note: the cost of lunch is not included. 

A trip to Northern California is incomplete without visiting its most famous wine county - Napa, and luxuriating in the juice of the valley's grapes. Whether you're a wine connoisseur or a novice, your private experience will be tailored to meet you where you are. All the details are handled - from hotel pick-up to hotel drop-off, so sit back, relax, and enjoy your all-inclusive wine tasting experience. 

If you're wondering about how to dress for this tour, the simple answer is smart casual.  While wine tasting tends to be an upscale luxury experience, Napa Valley has venues that range from sophisticated to relaxed.  Dressy jeans are very appropriate. Men's jackets are not necessary, but a sport-coat is appropriate for cooler seasons.  Women's attire during the daytime is sundresses, or jeans with a blouse, jumper or blazer.  Dress for variable weather, as Napa County has microclimates and may be significantly warmer or cooler than San Francisco according to the season.  You will be able to leave items in the vehicle, so please feel free to dress in layers. 
Tour duration
8 hours
Type of tour
Private vehicle with full-time driver
Tickets included
- Tastings at two Napa wineries included
- Gratuities
Other inclusions
Food & drink are not included. 
Suitable for
Couples, Culture Vulture, Friends
Attractions along this route:
Napa Valley Wineries
With over 500 wineries, Napa County is by far California's best known wine county - and includes Napa Valley, Stag's Leap, Calistoga, and five other appellations.
Wine Making Process
Throughout your tour, your guide will explain the wine making process from planting through distribution, and the ways in which it differs around the world.
Tastings at 2 Napa Wineries
Known predominantly for their full-bodied cabernets and buttery chardonnays, Napa is full of producers who are constantly experimenting and further developing 'new world wine'.
California Chardonnay
After massive popularity for af ew decades, Chardonnay has gained a bad reputation of being 'buttery and oaky', and it's become trendy to dislike it. But keep an open mind as vintners continue to experiment with new flavor profiles for the grape.
Bordeaux style California reds
Bordeaux wines are always blends comprised of 6 grapes: Cabernet Sauvignon, Syrah, Malbec, Cabernet Franc, Petite Verdot, and Carmenere. Bordeaux-style reds are typical of Northern California because of its' similarities in climate to Bordeaux.