Plitvice National Park full-day guided tour from Zadar
E-Ticket
Instant Confirmation
Pickup Service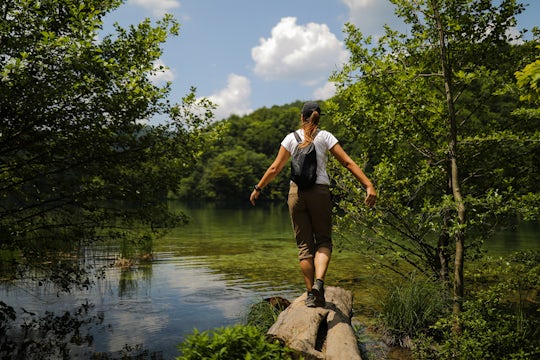 Book your Plitvice National Park full-day tour from Zadar, visit the upper and lower lakes of the park and take a boat ride on Kozjak Lake.
Itinerary Details
Operated by: Croatica.eu
Enjoy a day tour to Plitvice National Park known for the terraced lakes and crystal-clear waterfalls flowing through a vast and lush environment.Depart from Zadar early in the morning and reach Plitvice National Park after 1 hour and 45 minutes. Follow your guide who will show you the upper and lower lakes and enjoy the unspoiled nature of this spectacular park. Explore the breathtaking area that consists of 16 interconnected terraced lakes, gushing over travertine rock covered in moss. Your guide will show you the best places to explore and relax in this paradise of natural wonders, but remember that it is not allowed to swim in the lakes. End your day with an electric boat ride on Kozjak Lake.