Leopold Museum Vienna entrance tickets
16 Ratings
E-Ticket
Instant Confirmation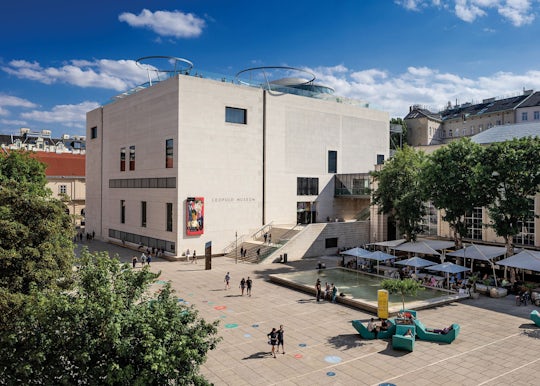 See at the Museum Quarter Vienna the Leopold Collection of modern Austrian art and be fascinated by the collection of masterpieces of Egon Schiele.
Itinerary Details
Operated by: Leopold Museum Vienna
The Leopold Collection is one of the most important collections of modern Austrian art in the world and displays masterpieces from the Wiener Secession to Art Nouveau and Expressionism. The more than 5,000 exhibits were collected by the eye specialist and art lover Rudolf Leopold (1925 - 2010) and his wife Elisabeth over a period of five decades. In 1994, the Collection was consolidated with the assistance of the Republic of Austria and the Austrian National Bank into a non-profit foundation, and in 2001 the Leopold Museum could open its doors. One of its major highlights is the worldwide largest and most prominent collection of works of the expressionist Egon Schiele. It was actually Leopold to reawake the fame of Schiele and to immortalize it with the amazing collection. Besides oil paintings and graphic works, the Leopold Museum also houses the Egon Schiele-Documentation Centre, that is dedicated to research on Schiele's work and also holds numerous autographs.