El Arco and Playa del Amor kayak and snorkeling small group private tour
E-Ticket
Instant Confirmation
Pickup Service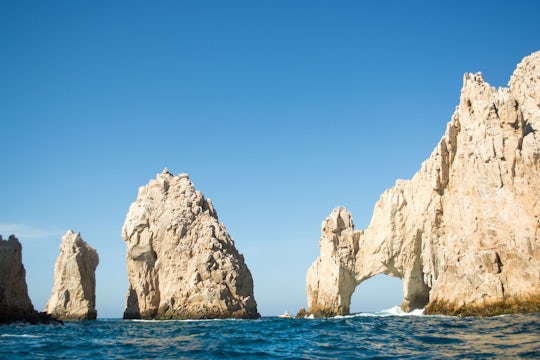 Enjoy the natural beauty and wildlife around the iconic peaks of El Arco on this 3-hour kayak and snorkeling private tour in Los Cabos.
Itinerary Details
Operated by: HIGHT TIDE LOS CABOS SA DE CV
Get near this famous Baja landmark where the Pacific Ocean joins the celestial emerald waters of the Sea of Cortez.With expert guides leading the way, you'll enjoy an ever-changing underwater tableau of marine life through the kayak's glass bottom. As you paddle right up to the rock formations, you'll admire a colony of majestic sea lions sunbathing.After kayaking you'll put on your fins near Pelican Rock, this area offers crystal clear waters and a natural aquarium with many marine species of all colors and shapes, schools of tropical fish swirl around as you snorkel! You'll end this memorable experience near Playa del Amor (Lover's Beach), the last beach washed by the waters of the Sea of Cortez before reaching the Pacific Ocean.