Private historical walking tour in Sibenik
E-Ticket
Instant Confirmation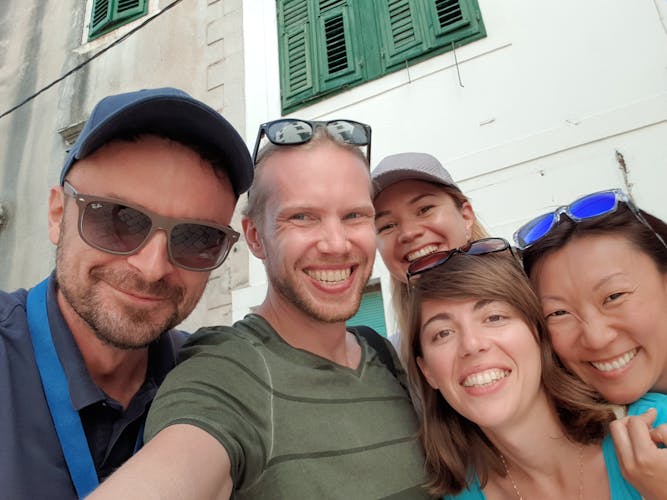 Book your ticket for this private walking tour in Sibenik! Tell your guide about your interests and let him customize the tour for you.
Itinerary Details
Operated by: Sibeniktour
During this private walking tour, you can adapt the itinerary to your wishes and needs. Interesting showplaces around Sibenik are for example the Sibenik patron saint, the first canonized Croatian man, the theater where doctor Kovach (from ER) started his career, medieval monasteries, and old churches.Let your guide explain to you about noblemen, the first and second city title, four fortresses, two sieges, medieval "oil" and the first mechanical public clock which was stolen.Find out about Venetians in the region, bells from the Vatican, Games of Thrones, medieval toilet and air condition, the sale of Dalmatia, and a lot more.