Best of Rome and Vatican in one day with pick-up
1 Rating
E-Ticket
Instant Confirmation
Pickup Service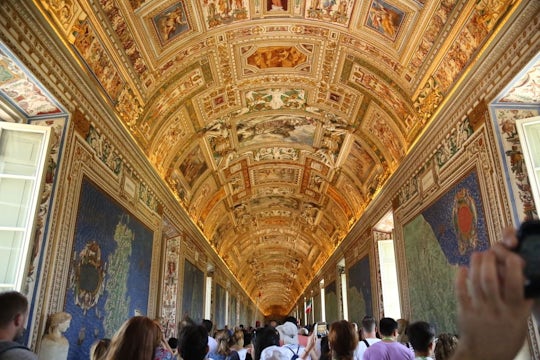 Take the chance to admire all Rome's wonders in one single day thanks to this guided tour including pick-up service and skip-the-line tickets.
Itinerary Details
Operated by: Exploro Tours
This is the ideal for "hit-and-run" visitors that are willing to cover all of Rome's highlights and attractions in a single day. After the complimentary pick-up transfer from your accommodation, you will start visiting the world's largest amphitheater with your "skip the line" ticket, which allows you to access directly the metal detector control. Once inside, the tour guide will bring the Colosseum back to life by explaining how the gladiators entertained the crowds with spectacular fights and show you the complex engineering applied by the Romans to build, what is still considered, as the most technologically advanced entertainment complex of its time. After this you will visit the Roman Forums.From the Roman Forum, your English-speaking driver will take you way across the city to explore the world-renowned Vatican museums and two of the most important churches in the world, the Sistine Chapel and St. Peter's Basilica. Admire the greatest masterpieces, like Michelangelo's "Last Judgment" and "Pietà", Gian Lorenzo Bernini's twirling bronze baldachin, tomb of Alexander VII, and the many other gorgeous embellishments which adorned the interior of St. Peter's Basilica. Time for lunch will be given, at your own expense.Reach Navona square where the last part of the tour begins; explore one of the most iconic and beautiful squares of Rome, walk inside the Eternal Pantheon and finally throw your coin in the Trevi fountain!