Thriller Miami speedboat tour
5 Ratings
E-Ticket
Instant Confirmation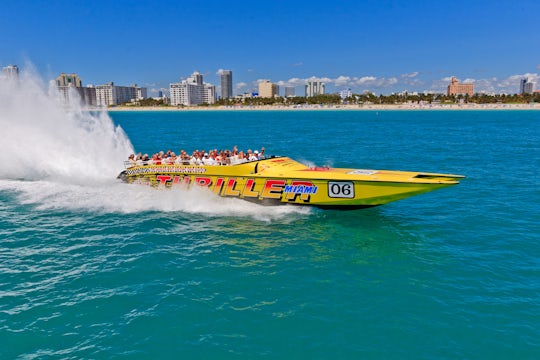 Cruise down to the Port Miami, then into Biscayne Bay and over to Star Island on one tour! Book yours today!
Itinerary Details
Operated by: Thriller Miami Speedboats
Start off your thrilling boat that by cruising down to the Port of Miami. Then you'll head over to the infamous Star Island, where the speeds will slow down in order to gaze at all the luxe homes and learn some interesting facts! Don't get too comfortable things will speed up once more whizzing past Fisher Island and into the beautiful Atlantic Ocean waters in South Beach. This thrilling boat tour concludes at Bayside Marketplace 45 minutes unforgettable minutes later.