Best of New York City cruise
11 Ratings
E-Ticket
Instant Confirmation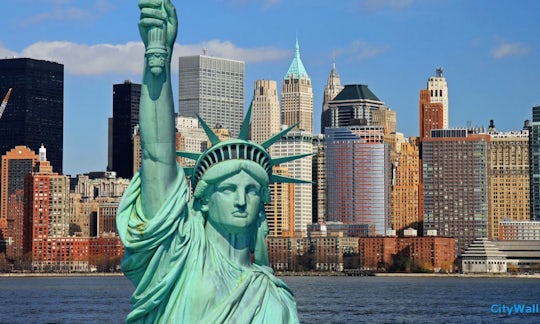 Book a Best of New York City cruise and enjoy the best sights of New York City from the comfort of a state-of-the-art boat!
Itinerary Details
Operated by: CIRCLE LINE SIGHTSEEING CRUISES
The Best of New York City cruise is the only sightseeing cruise in the Big Apple that completely circles the island of Manhattan. You'll sail along all three rivers, pass under 20 bridges and see over 130 of the city's most iconic landmarks including the always stunning, world-renowned Manhattan skyline.You'll also catch views of One World Trade Center, the Brooklyn waterfront, Yankee Stadium, Statue of Liberty, Ellis Island and so much more! Sit back and relax as an entertaining tour guide recounts tales of NYC as you enjoy the best sightseeing experience the city has to offer.