Schönbrunn Palace concert tickets
45 Ratings
E-Ticket
Instant Confirmation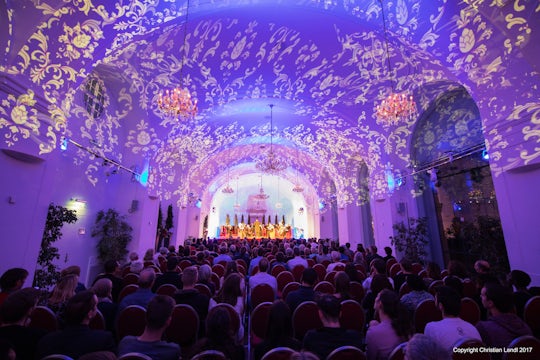 Enjoy a fine selection of masterful music by Mozart and Strauss at the unique setting of the Orangerie of Schönbrunn Palace.
Itinerary Details
Operated by: WKE KONZERT&EVENT GMBH - IMAGE VIENNA
Enjoy a fine selection of masterful music by Mozart and Strauss, rounded off with dance and vocal performances, at the classical concert held at the renowned Orangery of Schönbrunn Palace. One of the most famous orchestras in Vienna awaits you at the fully renovated Palace Orangery, where Mozart himself played in 1786, to perform the most beautiful tunes of Wolfgang Amadeus Mozart and Johann Strauss.In the first part, you will listen to some of the most marvelous overtures, arias, and duets from the operas of Wolfgang Amadeus Mozart, including 'Le Nozze di Figaro' and many others. The most popular operetta arias, waltzes, and polkas of the 'King of the waltz' Johann Strauss will comprise the second part. The orchestra is accompanied by opera singers and ballet-dancers in authentic costumes. Enjoy this splendid evening of elegance, music, sing, and dance, which will most certainly be among your favorite memories of Vienna!Thanks to the enormous interest, concerts will take place on additional dates not only at the Orangery but also at the Great Gallery inside the main building of Schönbrunn Palace.