Ticket for the Wagenburg - the Imperial Carriage Museum at Schönbrunn Palace
10 Ratings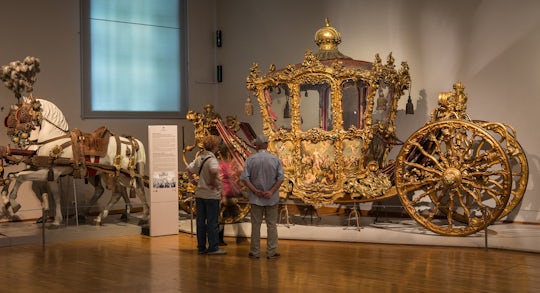 Marvel at the former royal carriages and learn more about their function and evolution. Also be fascinated by the driver's uniforms and by royal robes.
Itinerary Details
Operated by: KHM-Museumsverband
The Imperial Carriage Museum Vienna in Schönbrunn Palace invites you to take a walk through the history of Austria. See the carriages of famous rulers such as Maria Theresia, Napoleon or Franz Joseph and accompany them through their eventful lives.The highlight is the baroque Imperial Coach, but there are also exquisite state carriages, comfortable travelling coaches and the charming children's carriages of Habsburg princes and princesses. Another highlight is the Sisi Trail that showcases not only the Empress' carriages but also personal mementos such as her only extant saddle, her riding chapel, and sumptuous original dresses.