Essential walking tour of Venice
14 Ratings
E-Ticket
Instant Confirmation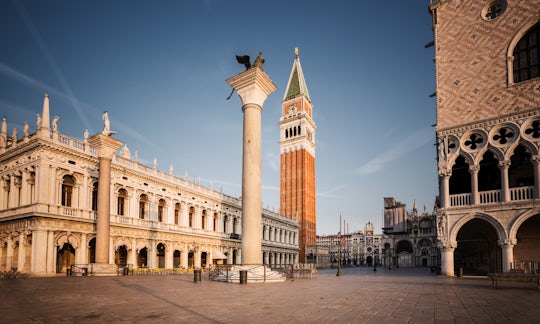 Buy your walking tour in Venice. Get off the beaten track, through the streets and canals of Venice. Get informed, plan your trip and book in advance tickets for tours.
Itinerary Details
Operated by: Park Viaggi
The first highlight of the walking tour is St. Mark's Square, with the description of the majestic St. Mark's Basilica, the elegant Doge's Palace, the Clock Tower and the Procuratie.From St. Mark's Square, you will move forward to Campo Santa Maria Formosa, where you will admire SS. Giovanni e Paolo Church with the famous Pantheon, followed by the Scuola Grande di San Marco also knowns as the Great School of Charity (the Captains of Fortune).Last but not least, head back to St. Mark's, admire the Malibran Theatre, and step through the famous Mercerie, once the pulsing heart of commercial life back in time, nowadays Venice's main shopping district between Rialto Bridge and St Mark's Square.