Secrets of the Royal Mile walking tour of Edinburgh
11 Ratings
E-Ticket
Instant Confirmation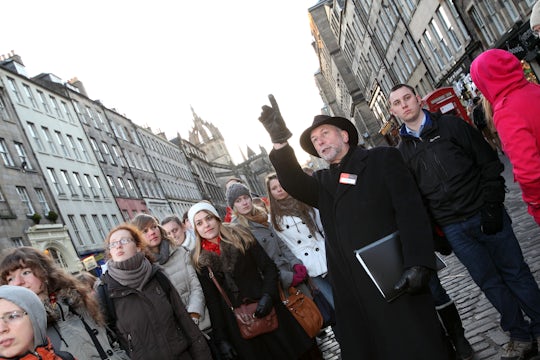 Book Secrets of the Royal Mile walking tour of Edinburgh now for the perfect introduction to Scotland's capital and its fascinating history.
Itinerary Details
Operated by: Mercat Tours
Discover an Edinburgh beyond the reach of tour buses and guidebooks. Your expert guide will take you on a one and a half hour walking tour to all the places where history was made – the wynds, closes, courtyards and homes of Edinburgh's Old Town. You'll be hanging on your tour guide's every word, as the true stories of the capital's past unfold.The characters? Think Mary Queen of Scots, David Hume, Adam Smith and Robert Burns. But you'll go far beyond the well-known facts and faces – uncovering another side of the city, and Scotland's past. From crime and culture to politics and everyday events, all Edinburgh life is here – expertly told by your guide.